Oh, may darling lovelies, I will miss you all this weekend. I must leave you to travel north for the weekend. Friday night will find me sitting in a cabin on the edge of a lake, drinking rum and trying to figure out how to not loose at poker. It will be good, and I so dearly need it. But, I am not leaving you with nothing. Though I've been looking forward to this trip for a while now, I am bummed about the line-up I'm going to be missing this weekend, for it is a good one. Before I go on to the list, I did want to mention one thing. My friend Laura Shaeffer (of Home Gallery) is running the second iteration of the Op-Shop down in Hyde Park and is looking for proposals for the space. It is an old Hollywood Video with, I shit you not, the CREEPIEST FUCKING BASEMENT in the whole of time. Want to make some crazy site specific art ASAP? Proposals are due by Saturday! And now, for the list…
1. WTF 1.0 at Kunz, Vis, Gonzalez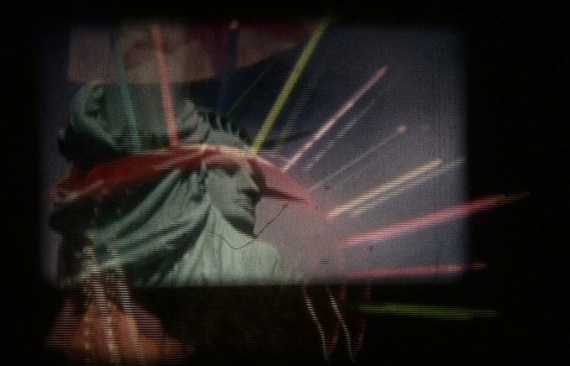 And I quote, "KVG cordially invites you to attend the opening of WTF 1.0 curated by Rosalinda March 19th 2010 from 6-10pm at 2324 Montana Chicago, IL. WTF is a Kunz, Vis, González exhibition series introducing the viewer to contemporary ideas on the cult of  'new and youth.'  WTF uses humor and the absurd in visual art to delight the viewer and create a reflexive lens in which to view radical shifts in cultural perspectives." Can't argue with anyone who calls an art show WTF. Perhaps my next show will be called FUBAR, or possibly BOHICA.
Kunz, Vis, González is located at 2324 W. Montana St., in the garage. The reception is Friday from 6-10pm.
2. Irena Knezevic: Gesture Guild at Threewalls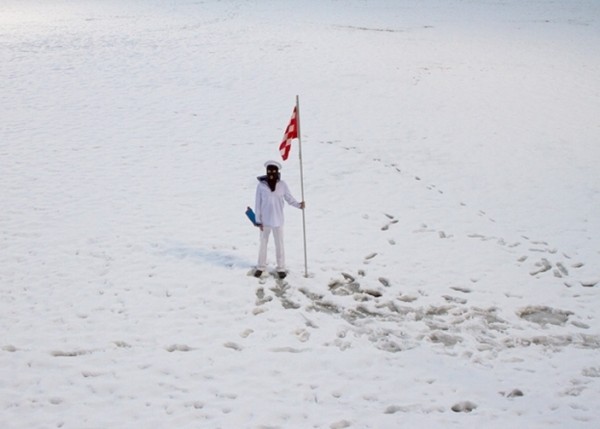 And I quote, "The League of Dark Departments have joined forces in the Gesture Guild, a bureau for the recovery and acquisition of lost gestures. The Gesture Guild aims to return and reinforce the primordial anxieties responsible for head-bending weight and other liquid spiraling disasters, topical and tropical." Oh and I love the editors note: Sailor attire is strongly encouraged, those who do not arrive as sailors will be made into sailors.
Threewalls is located at 119 N. Peoria St, #2C. The reception is Friday from 6-9pm, performance begins at 7pm.
3. Music from Big Pink at PENTAGON Gallery.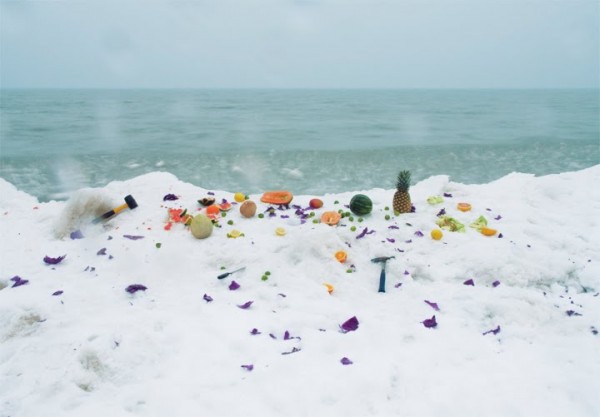 And I quote, "Pentagon presents Sara Condo and Kate Ruggeri in "Music from Big Pink." Showing photographs, paintings, and sculptures, Condo and Ruggeri explore ways of discussing the romanticizing of personal experience. Interested in the pathetic, the mundane, and the beautiful, Ruggeri's sculptures and paintings immerse the viewer in a world of uncomfortable familiarity. Condo's photographs work with both found and staged imagery, that are vivid in light, color, and imagination. Using both sincerity and humor, the artists create celebratory emotive works while allowing the viewer to explore their own experience." Fuck yeah, go Scondo!
PENTAGON Gallery is located at 961 W. 19th St. The reception is Saturday from 7-11pm.
4. Old Codes at Tony Wight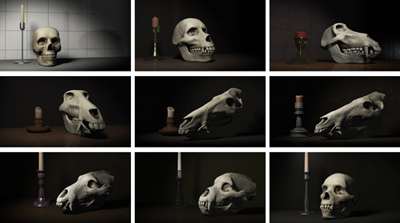 And I quote, "Tony Wight Gallery is pleased to present Old Codes, an exhibition of new work by Jason Salavon. This will be the first exhibition at our new location at 845 West Washington Boulevard, between Peoria Street and Green Street, on the second floor.
Using software processes of his own design, Jason Salavon's distinctive exploration of art, information technology, and the cultural canon has positioned his work at the forefront of new media art practices. Salavon's projects often co-opt and reconfigure data from popular culture, investigating the interrelationship between the part and the whole or the individual and the group. The final compositions are exhibited as art objects, such as photographic prints and video installations, while others exist in a real-time software context."
Tony Wight is located at 845 W. Washington Blvd. The reception is Saturday 5-8pm.
5. Blueness at Ben Russell Gallery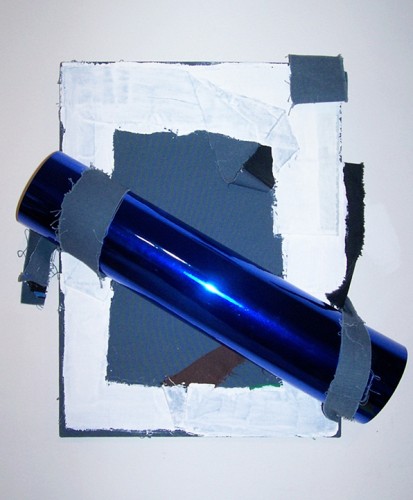 And I quote (thanks On The Make!), "From lapis lazuli to Lactarius indigo, Painter Smurf to the throat chakra, Lee Mynung-Bak's house to one-half of the Grecian Flag, and Palestinian Nav'i Protesters to Eifel 65, your friends at BEN RUSSELL invite you to wave hello (and goodbye) to all things BLUE on this, the first day of Spring. For a city steeped in so much historical BLUENESS (see: the Chicago Blues, the CTA, the Blue Man Group) and a discipline awash in so much azurite, ultramarine, and cerulean blue (see: Madonna with Child, Picasso's Blue Period, Der Blau Reiter), it only makes sense that these histories would merge (at last) in the form of a five-person group exhibition – BEN RUSSELL : BLUENESS." Includes work by Jerome Acks, Kimberly Baker, Ken Fandell, Gerard Holthuis and Kendrick Shakleford.
Ben Russell Gallery is located at 1716 S. Morgan St., 2F. The reception is Saturday from 6-9pm.
Stephanie Burke was born in Nevada City, CA in 1984. She received her BA in Studio Art and Anthropology from Humboldt State University in 2007, and her MFA in Photography from The School of the Art Institute of Chicago in 2009. Currently she makes work, teaches photography at Wilbur Wright College and Hyde Park Art Center, writes for Bad at Sports and works as Managing Editor for Art Talk Chicago and Chicago Art Magazine.When not making, teaching, looking at, or writing about art, she enjoys running around in the woods, drinking beer by bonfires, and target shooting.
Latest posts by stephanieburke (see all)