There's been a second round of layoffs at the Art Institute of about 65 employees, the Chicago Tribune reported yesterday. The first round of layoffs occurred approximately one year ago, when 22 employees lost their jobs. According to the Tribune, of the 65 layoffs, 50 are security managers.
That the majority of cuts are in the area of security shouldn't come as a surprise, given that in March the Art Institute cut some of its gallery hours, closing some galleries for one to two hours a day in an effort to cut costs. At the time these "rotating closures" were described as an experiment that could potentially save the Museum $150,000 annually if continued. The cuts in security last week are probably a signal that fewer open hours in some galleries, on a rotating basis, are here to stay.
The other 15 positions cut include staff from the museum education department, retail operations, and the facility/physical plant department.
The Trib says the latest round of layoffs are due to the Art Institute's "massive budget deficit" resulting from endowment losses of the type that have also been experienced by major U.S. museums such as the Getty in Los Angeles and the Met in New York.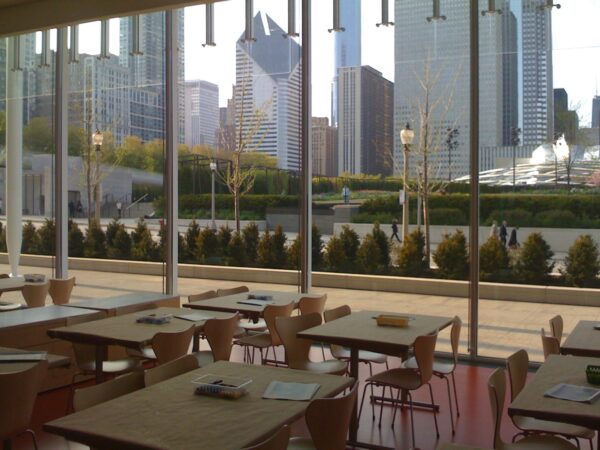 Claudine Isé has worked in the field of contemporary art as a writer and curator for the past decade, and currently serves as the Editor of the Art21 Blog. Claudine regularly writes for Artforum.com and Chicago magazine, and has also worked as an art critic for the Los Angeles Times. Before moving to Chicago in 2008, she worked at the Wexner Center in Columbus, OH as associate curator of exhibitions, and at the Hammer Museum in Los Angeles as assistant curator of contemporary art, where she curated a number of Hammer Projects. She has Ph.D. in Film, Literature and Culture from the University of Southern California.
Latest posts by Claudine Isé (see all)