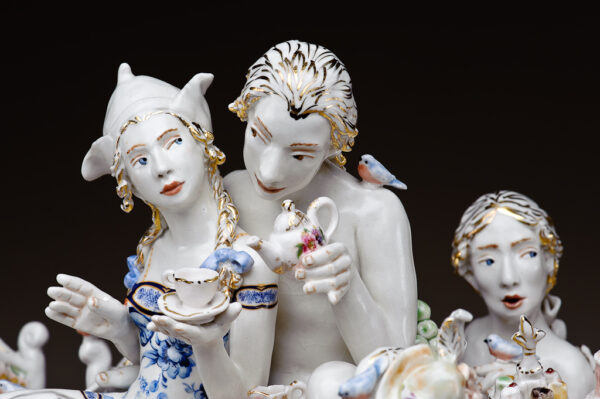 Sculptor Chris Antemann will receive the first prize grant award of $35,000 from the Virginia A. Groot Foundation offered since 1988 to artists working in 3D.
Antemann, a sculptor creates contemporary erotic works in porcelain dealing with intimacy, love, and power in post-modern relationships.  Inspired by 18th C. porcelain figurines, their place in the home, and the social contexts that are inherited by such materials & history.
Represented by Ferrin Gallery, Antemann is exhibiting recent sculpture and photography from her series "Battle of the Britches" at Art Chicago through Monday, May 3.
Christopher Hudgens is the Operations Manager for BaS and works in various other capacities for other organizations in the Chicago Art & Culture scene. Most recently as Business Operations Manager for the Bridge Art Fair and currently an advocate for all things art & technology.
Latest posts by Christopher (see all)