Before it premiered on television earlier this summer, I had fully intended to be a regular viewer of Bravo's artist reality series Work of Art. But when it came down to it, I couldn't care enough to actually sit and watch it.  It's the kind of television that's ready-made for a certain kind of cynically derisive blogosphere/twitterverse commentary with which we've all become familiar, and after I took a blogging hiatus I kind of felt like, eh…why waste my time when I've got better things to do? I've gotten bored with Twitter too, just as I suspected I would, though I can attribute my boredom directly to the onset of sunnier weather here in Chicago. I  don't want to keep my face in front of a computer screen (or a cell phone) all day unless someone gives me a really good reason to do that. Call me old-fashioned that way. At any rate, one of the reasons I'd been wanting to follow Work of Art (beyond feeling the aforementioned obligation to blog about it) is because I'm interested in the ways that artists are portrayed in popular media. The figure of the artist is easily misunderstood and thus ripe for parody and exploitation, but there are also a number of films in which the portrayal of artists — be they visual artists, musicians, filmmakers, fashion designers, whatever — is complex and nuanced and surprisingly meaningful. Sally Potter's RAGE is not a great example of this, but I'm going to write about it anyway, for reasons that will hopefully become clear by the end.
Potter, the acclaimed if still somewhat under-recognized British director, has a retrospective at the Museum of Modern Art this month, which runs through July 21st and features screenings of her early shorts, her first feature The Gold Diggers (1983) as well as her acclaimed film Orlando (1992), which stars Tilda Swinton and is based on the novel Orlando by Virginia Woolf. RAGE, Potter's most recent film, was completed in 2009 and has the distinction of being the first full-length movie released on cell phone (it is also viewable in segments at Babelgum, which bought the movie rights for distribution online, and can now also be purchased on DVD).  Because the film was made to be watched on a cell phone, its major conceit  is that what viewers are watching is a documentary on the fashion industry that is being shot on cell phone by a student named Michaelangelo and posted each day on a website.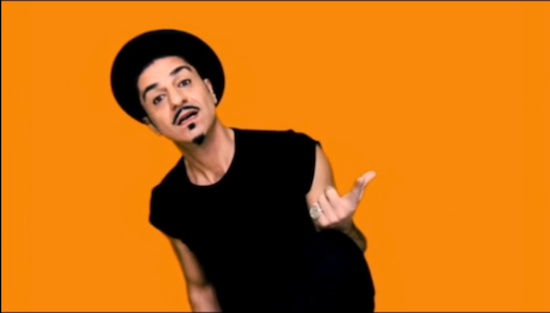 The film employs close-up and direct address exclusively because, as Potter explained in an interview for indiewire, both are part of the language of Facebook and My Space. The narrative portrays seven days at a fashion company that's gearing up for its designer's big show, and consists of a series of extended close-up interviews with various people who work for the company. The fashion designer, a tchetchy fellow named Merlin (Simon Abkarian), favors black, wears a goatee, and comes from an unnamed country associated with terrorist activities. He starts out the film by asserting that as an artist/designer, "I make statements." Later, he adjusts the metaphor somewhat by asserting, "My work influences everybody. It's like a secret research laboratory and I am like a scientist."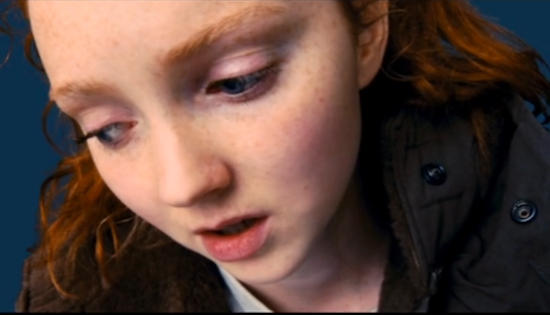 Also interviewed for the documentary are Edith "Edie" Roth (Dianne Weist), the kindly backstage manager who fondly recalls the days when her father owned the company and the fashion industry was referred to as "the garment trade;" Minx, a transgendered runway model who "loves the light" (Jude Law) and Lettuce Leaf (Lily Cole), a young female model who was last year's New Face of the Year; the intelligently bitchy fashion writer Mona Carvel (Judi Dench);Â  a pizza delivery boy/aspiring model named VJ (Riz Ahmed); an ambitious intern named Dwight Angel (Patrick J. Adams) and the nervous P.R. flack Otto (Jakob Cedergren), among other characters. Despite working for a busy fashion house, somehow all of these people have loads of time to sit in front of Michaelangelo's cell phone and reveal–knowingly or unknowingly–their personal truths. How these high-level professionals find so much time to give to a student who's using his cell phone for a camera is never explained, but it's clear that none of these people can help themselves. They're drawn to the camera–any camera–as if the indiscriminate presentation of the self had become an ingrained, even primal impulse that these human beings found themselves compelled to fulfill.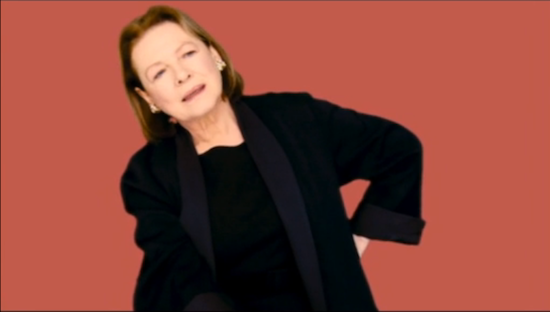 As I noted at the beginning of this post, RAGE is not a great film. The characters are superficial in their functionality, the acting is hammy and self-conscious, the overall narrative disappointingly facile in its analysis of global culture.  Particularly cringe-worthy is Potter's use of the Latina character Anita de los Angeles, who seems to exist mainly as a symbol of 'authenticity' via her vehement desire to remain "invisible" and outside of any media hooplah. The fashion designer Merlin is a ridiculous cliche, and even the Shakespeare-spouting black cop sounds more like a Tarantino rip-off than an authentic character. Potter's writing often suffers from awkward attempts to rise to the level of poetry: "None of us seek oblivion. In fact, we are all foot soldiers marching in a great army against time," opines the fashion writer, who will soon find out that her magazine has been bought out by a rich investor (the same guy who owns the fashion company), a very invested investor who plans to offer her lots of "advice" about how she should write her pieces from now on. Check out the trailer below, maybe you'll get a sense of what I mean:
At the end of the film's first episode a death occurs which turns the fashion company upside down. We're also told (and occasionally hear off-camera) that there are crowds massing around the building to protest the company's treatment of its workers. These twin dramas inflect the responses of the characters over the next several segments. Some are frightened; some feel guilty; others look at these crises opportunistically.What they don't know is that Michaelangelo has been posting his video footage on his website and is attracting a huge amount of attention for it. Suddenly the fashion company's business is everyone's business, and those who had previously addressed Michaelangelo in tones of condescension or outright derision are forced to view him differently: as someone with power.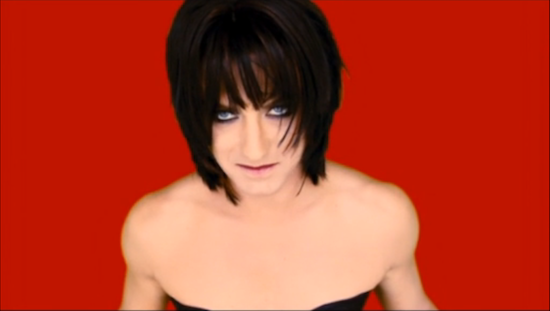 After watching the entire film it's hard not to conclude that there isn't a character or a plot point in it that hasn't been enacted a million times before. Really, the only thing that makes RAGE feel forward-thinking or in any way inspired is the hand-held media on which it was designed to be viewed. Although at some point it may be interesting to consider the degree to which the future of filmmaking lies in a return to small screen storytelling, I'm mostly drawn to the meta-narrative surrounding the film's making: that of Potter as artist, a strong-willed, independently-minded feminist filmmaker who insists upon maintaining her artistic independence and integrity, even (or especially) if it means finding new and unusual ways to distribute her films. Potter may be a semi-famous director, but she's likely to feel as flummoxed as the next struggling artist when it comes to figuring out how to get her films made (for more on this, check out the private manifesto that Potter wrote to herself prior to beginning work on RAGE, which she posted on her website and dubbed 'Barefoot Filmmaking'). Although the characters in RAGE are speaking to Michaelangelo, the actors are in fact looking at Potter, who is standing behind the camera and who figuratively stands in the place of Michaelangelo, an amateur filmmaker but already an expert social media practitioner. As an independent filmmaker with decades of experience behind her, Potter is trying to figure out what makes these new visual forms tick, and how the language of cinema might be usefully broken down and reassembled in order to "speak" in ways that take better advantage of them.  Potter got a lot of the structural things right: the use of direct address set against vibrant monochromatic backdrops, the focus on the human face as the primary vehicle of character revelation. What's missing from this film, however, is the sense that there is something sticky and human and real behind all of its self-conscious posing. Ironically enough, it's the same thing that's absent from most cultural productions whose sole goal is to take advantage of emerging social media formats:  a compelling reason to stay interested in it.
Next up: Jennifer Jason Leigh in Ulu Grossbard's 1995 film Georgia.
Claudine Isé has worked in the field of contemporary art as a writer and curator for the past decade, and currently serves as the Editor of the Art21 Blog. Claudine regularly writes for Artforum.com and Chicago magazine, and has also worked as an art critic for the Los Angeles Times. Before moving to Chicago in 2008, she worked at the Wexner Center in Columbus, OH as associate curator of exhibitions, and at the Hammer Museum in Los Angeles as assistant curator of contemporary art, where she curated a number of Hammer Projects. She has Ph.D. in Film, Literature and Culture from the University of Southern California.
Latest posts by Claudine Isé (see all)