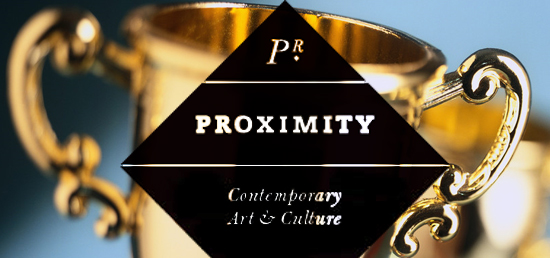 Proximity Magazine Names B@S "Best Website for Local Arts Coverage" and says some very kind words:
Bad at Sports should have received a a grant from the XYZ foundation last year to help them make their art podcast website a real day job. But the powers that be often sleep on what is engaging, innovative and important in favor of the familiar, lame and business as usual. Bad at Sports was our top local art resource of the year. Thank you guys.
No thank you Ed, Rachael & everyone at Proximity and the Public Media Institute. We really appreciate the kind words and look forward to 2010 and what Proximity Magazine has in the works.
Also we have taken your advice and hired a few free interns to track down this XYZ foundation and get that grant asap. I can only assume that the Xavier Young Ziebold award is biennial so maybe next year 🙂
Christopher Hudgens is the Operations Manager for BaS and works in various other capacities for other organizations in the Chicago Art & Culture scene. Most recently as Business Operations Manager for the Bridge Art Fair and currently an advocate for all things art & technology.
Latest posts by Christopher (see all)