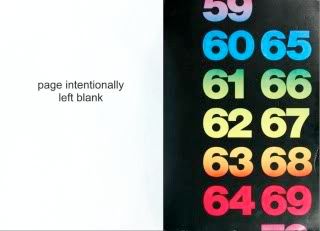 Yesterday LACMA launched a new addition to their website that showcases out of print and hard to find publications. I haven't had a chance to check out a lot of the books that are currently up for their first series "Southern California Art of the 1960s and 1970s" but; I am really excited to see what they will be offering in the following months.
via Culture Monster:
Dubbed the 'Reading Room,' the new site is intended to make books, catalogs and other literature available that would otherwise be difficult to access, according to LACMA. The museum said that the site currently features 10 rare art catalogs, including 'Six More,' the catalog for LACMA's 1963 exhibition on L.A. pop; "Billy Al Bengston," a rare 1968 monograph; and the surveys 'Late Fifties at the Ferus' (1968).
Among the features of the site are the ability to browse the publications page by page, perform text searches and  download the volumes in PDF format.
For more info check out LACMA's Reading Room