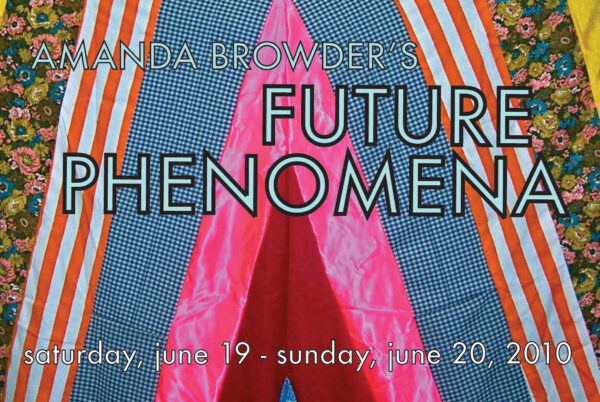 Bad at Sports own Amanda Browder (the hardest working artist in designer glasses) unveils this Saturday June 19th a large-scale fabric sculpture that will blankets the façade of a Greenpoint, Brooklyn building.
The outdoor installation presented in partnership with the North Brooklyn Public Art Coalition (NbPac) will be presented to the public at 3pm on June 19th with a opening celebration roof party at:
The Ceeflat
988 Manhattan Avenue (at Huron)
Greenpoint, Brooklyn
We hope everyone can make it out to celebrate the work and hopefully a great beginning of Summer day.
Christopher Hudgens is the Operations Manager for BaS and works in various other capacities for other organizations in the Chicago Art & Culture scene. Most recently as Business Operations Manager for the Bridge Art Fair and currently an advocate for all things art & technology.
Latest posts by Christopher (see all)