The Gothamist (which reportedly recently sold for 5-6 Million) has posted the latest gag by The Trustocorp Group, a anonymous group that places humorous mock products, signage & messages in as many public places as possible.  The latest is just in time for Kickball season at McCarren Park in Brooklyn where signs have been placed reminding park-goers to avoid feeding the Hipsters.
Trustocorp has also done works that promote: a brand of cereal called Banko$ "Eat the Rich", Street Signs that say "yield to peace – until then war turns profits" & various other works of a similar nature.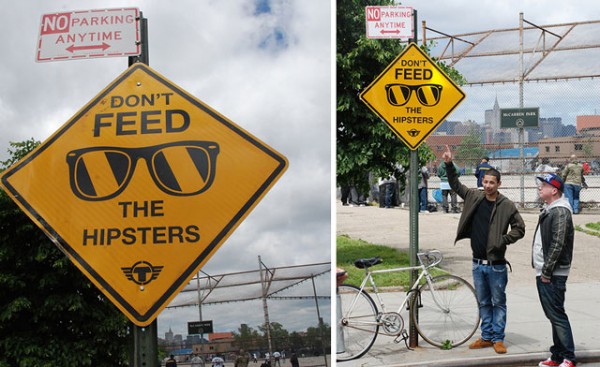 Christopher Hudgens is the Operations Manager for BaS and works in various other capacities for other organizations in the Chicago Art & Culture scene. Most recently as Business Operations Manager for the Bridge Art Fair and currently an advocate for all things art & technology.
Latest posts by Christopher (see all)