It's been over four years, over 200 episodes, over 210 hours of audio, over 300 bottles of beer & now it's over 1,000 posts on Art & Culture for Bad at Sports. Not only that but we're just getting warmed up. More posts, more news, more reviews, more humor & more insight into this world of Art that we love by everyone from staff to guest writers and from art celebs to letters to the editor written by everyone that reads B@S.
There is more to come and you have more voice then ever to help direct the energy.
Want to have your voice heard? Write mail@badatsports.com and let us know what you think.
Don't like to write or are illiterate like myself? We have a phone number you can call and speak your piece 312-772-2780.
You don't write, speak or really get out of the house? Email us a illustration expressing your opinion on the current pedagogical discourse in the new millennium and it's relation or lack there of to the larger commercial Art market both domestic and international and we will post your drawing on our white as a fridge website, Simon.
Basically at this point there is no reason not to contact us and help make this site better for you, the art world as a whole and even people who are just getting into & interested in the Arts since let's get real we have all "slept together" enough and need to widen the scope a bit and enlarge the party some.
Happy New Year and lets take this recovering art economy out for a spin and build it better then before.
Thanks for reading Bad at Sports and as long as your here we will be as well.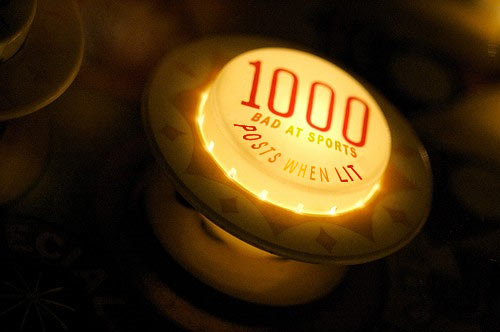 Latest posts by Christopher
(see all)