SFMOMA's Open Space blog has an interview with Art Practical editor Patricia Maloney, who is also one of Bad at Sports' San Francisco correspondents. Art Practical is a new online magazine that covers the visual arts in San Francisco and shares SF-related podcast content with Bad at Sports. A brief excerpt from the interview follows; go on over and check 'em out!
From the beginning, your strategy has been to partner with other web-based content providers. How does this strategy reflect the larger philosophy and approach of Art Practical?
In the mission statement, I wrote that Art Practical is not a proprietor of information; our goal is to generate pathways for investigation. In additional to the original content that we produce, which appears as Reviews and Features in issues, we share content with three web-based platforms-the calendar and directory Happenstand, the podcast Bad At Sports, and the forum Shotgun Review-as well as one quarterly print publication, Talking Cure.
Shotgun Review now exists as a section within Art Practical; the other entities operate fully outside of Art Practical as well as providing us with content. Our event listings for openings and closings, as well as our editorial picks, come from Happenstand; we conduct interviews that appear simultaneously as Features on Art Practical and podcasts on Bad At Sports, and many of our Features are published first in Talking Cure. Together, we function as a coalition that provides comprehensive information and analysis of events, practices and exhibitions.
Art Practical is the site that choreographs this coalition. The idea came together via conversation with and the generosity of the people involved with the respective entities you, Joseph, and Scott Oliver (Shotgun), Lucas Shuman (Happenstand), the Bad At Sports team, and Jarrett Earnest (Talking Cure). I had no interest in duplicating their activities, but instead saw an opportunity in which we could mutually support our shared objectives. Collectively, we create visibility for individual projects and a forum for critical reflection for an audience much broader than our individual efforts.
Art Practical itself is a collective endeavor, emblematic of the collaborative spirit of the Bay Area visual arts culture, which has a long local history of incubating experimentation and innovation. The team members that have created Art Practical and produce each issue have each played crucial roles in creating a model for visual arts criticism that is highly conscious of the audience it is serving. Perhaps more than anyone else, Stoyan Dabov, our developer, recognizes and articulates the ways in which familiar forms of communication are being ruptured. As the site evolves, he is pointing us toward embracing new approaches. The Editorial team, Hope Dabov, Vicky Gannon, Catherine McChrystal, and Morgan Peirce, work tirelessly in encouraging our writers to be creative, to find new modes of description and criticism, and to further define their personal voice. Their collaboration reflects our entire approach. (Continue reading here).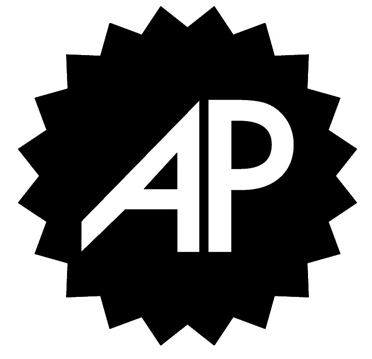 Claudine Isé has worked in the field of contemporary art as a writer and curator for the past decade, and currently serves as the Editor of the Art21 Blog. Claudine regularly writes for Artforum.com and Chicago magazine, and has also worked as an art critic for the Los Angeles Times. Before moving to Chicago in 2008, she worked at the Wexner Center in Columbus, OH as associate curator of exhibitions, and at the Hammer Museum in Los Angeles as assistant curator of contemporary art, where she curated a number of Hammer Projects. She has Ph.D. in Film, Literature and Culture from the University of Southern California.
Latest posts by Claudine Isé (see all)