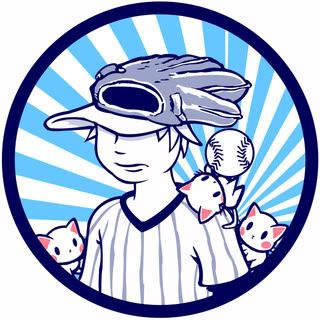 This week over on  Center Field | Art in the Middle with Bad at Sports I had a chance to interview Nicholas Lowe, curator of  Roger Brown: California U.S.A at the Hyde Park Art Center. Check out the teaser below and read the entire article over on art21.
After passing away in 1997, painter, sculptor, and notorious collector, Roger Brown bequeathed his homes and collections to his alma mater, the School of the Art Institute of Chicago (SAIC). His Chicago home located at 1926 N. Halsted became what is now the Roger Brown Study Collection (RBSC). Known as an "artist's museum," the study collection houses Brown's work and collection intact. His New Buffalo home, which was designed by his partner, architect George Veronda, has become an artists' retreat for SAIC staff and faculty.
Unlike his other residences, Brown's home in La Conchita, California, was sold in 1998 and the contents were archived and moved to the RBSC. With the help of the study collection's curator Lisa Stone, assistant curator James Connolly, and SAIC alum Dana Boutin, Chicago-based artist and curator Nicholas Lowe has organized an exhibition based on the work that Brown made and the objects he collected while living in California. Roger Brown: California U.S.A, currently on view at the Hyde Park Art Center, explores Brown's Virtual Still Lifepaintings and the intricate relations that formed while working in his home in California.
Meg Onli: How did this exhibition evolve and how did you decide to show Brown's collection outside of his homes?
Nicholas Lowe: This exhibition grew from a discussion about what would be the best way to show [Brown's] Virtual Still Life object series. There are 27 of these [paintings] and they were all made [from] 1995 to 1996, while Brown was living in La Conchita, CA, in the house that he commissioned Chicago architect Stanley Tigerman to build. Brown died in November 1997, and the house was subsequently sold in 1998. The contents, including all Brown's personal possessions, from inside and outside the house were documented, cataloged, and packed. These items were placed in deep storage at the museum, and in 2008,  with the help of Lisa Stone and her staff we began to unpack and assess the material.
Read the rest of article on art21.
Meg Onli is a visual artist and blogger born and raised in Los Angeles, California. Meg moved to Chicago, Illinois in 2005 where she received a Bachelor in Fine Arts from the School of the Art Institute of Chicago. She has been with the Chicago-based art and culture podcast/blog Bad at Sports since 2006 where she is currently the Associate Producer. She has an unfathomable apatite for documentary films, 60s & 70s performance art, and cute cats. Meg has exhibited work in Los Angeles, Chicago, and New York City. Currently, she is working on a project that documents her steps in recording Motwon's first girl group sensation, the Marvelettes, version of "Where did Our Love Go?"