I'm looking forward to checking out afriCOBRA and the Chicago Black Arts Movement later on this week. The exhibition is open for a very short period of time – February 12th through March 17th, 2010. I myself have trouble seeing shows early on in their run, and find myself scrambling to see stuff the week before it closes. Don't be like me. Here's a short preview video put together by the organizers at Northwestern University's Dittmar Memorial Gallery.
Dittmar Winter 'AfriCOBRA' Exhibition Opens to Public Feb. 12 from Northwestern News on Vimeo.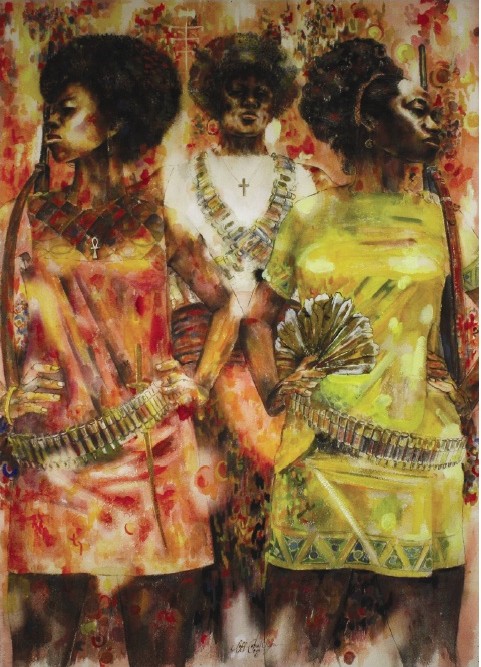 Claudine Isé has worked in the field of contemporary art as a writer and curator for the past decade, and currently serves as the Editor of the Art21 Blog. Claudine regularly writes for Artforum.com and Chicago magazine, and has also worked as an art critic for the Los Angeles Times. Before moving to Chicago in 2008, she worked at the Wexner Center in Columbus, OH as associate curator of exhibitions, and at the Hammer Museum in Los Angeles as assistant curator of contemporary art, where she curated a number of Hammer Projects. She has Ph.D. in Film, Literature and Culture from the University of Southern California.
Latest posts by Claudine Isé (see all)