Audio clip: Adobe Flash Player (version 9 or above) is required to play this audio clip. Download the latest version here. You also need to have JavaScript enabled in your browser.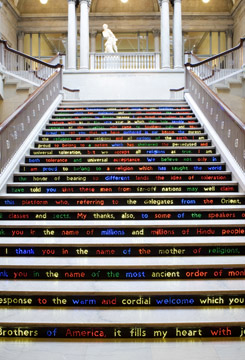 This Week: Our sixth season kicks off with a great interview with artist Jitish Kallat. We talk about his work, his installation at the Art Institute, and what it is like to live and work in an art scene in a city with 14 million people. If that weren't enough, curator Dr. Madhuvanti Ghose chimes in as well!
The following shameless lifted from the AIC web site:
Public Notice 3
September 11, 2010–January 2, 2011
Grand Staircase
Overview: In the first major presentation in an American museum of Jitish Kallat's work, the contemporary Indian artist has designed a site-specific installation that connects two key historical moments—the First World Parliament of Religions held on September 11, 1893, and the terrorist attacks at the World Trade Center and the Pentagon on that very date, 108 years later. The resulting work, Public Notice 3, creates a trenchant commentary on the evolution, or devolution, of religious tolerance across the 20th and 21st centuries.
The basis for Kallat's installation is a landmark speech delivered by Swami Vivekananda at the Parliament, which was held in conjunction with the World's Columbian Exposition in Chicago in what is now the museum's Fullerton Hall. The Parliament was the earliest attempt to create a global dialogue of religious faiths, and Vivekananda, eloquently addressing its 7,000 attendees, argued for an end of fanaticism and a respectful recognition of all traditions of belief through universal tolerance.
With Public Notice 3, Kallat converts Vivekananda's text to LED displays on each of the 118 risers of the historic Woman's Board Grand Staircase of the Art Institute of Chicago, adjacent to the site of Vivekananda's original address. Drawing attention to the great chasm between this speech of tolerance and the very different events of September 11, 2001, the text of the speech will be displayed in the colors of the United States' Department of Homeland Security alert system. Opening on September 11, Public Notice 3 explores the possibility of revisiting the historical speech as a site of contemplation, symbolically refracting it with threat codes devised by a government to deal with this terror-infected era of religious factionalism and fanaticism.
Curator: Dr. Madhuvanti Ghose, Marilynn Alsdorf Curator of Indian and Islamic Art.
---
Ever have an artist that you thought was fun, fresh, interesting and smart? Someone you told all your friends & family about and thought was someone you could be interested in for their entire career? Then they move to a different city, make some money,  get a grant/scholarship, sudden increase in press or some other seemingly innocuous change at the time. Then almost overnight you don't know that person and the work is not just bad on it's own but seemingly worse for what it could have been?
I was told years ago for some Jasper Johns was kind of like that in many people's eyes (being a big fan myself I could kind of see it even though I still enjoyed the later work) but for me that person has always been Will Cotton.
I remember seeing video and photos from one of his first major shows back in 1999 and reading Mark Kostabi's article in Shout and thinking "I agree with Kostabi on something? This is a new feeling!". Will's Candyland Landscapes were unlike anything else being made at that time and were wonderful in their unabashed gluttony, scale, execution & humor. During a time when I had as much angst and gritty somberness/passive aggressive irony as any man could take durring the 90's I liked this idea of slick, fun and cranked up to 11 sensibility. Hoping like Chuck Close he would disasemble the formula over time into a more non-representational approach and I would get art I would want to do and see without having to do all that blasted hard work lol.
Will Cotton then it seemed to me, spent the summer of 2002 in Giverny, France, where he worked under a residency grant from the Monet Foundation and realized that women have these things called breasts, and they are beautiful and now that he has money the women who own these breasts will sit for him; he never looked back. Almost overnight the landscapes were gone, the witty humor melted and it was cotton-candy sky is the limit on cheesecake. Most recently you will see his latest work as the cover of Katy Perry's new album Teenage Dream.
In some other dimension of reality Will Cotton would have gone to an Analytical Cubism conference, fallen in love with geometric rhythm and not breasts but who am I kidding, "you gots to pay the bills somehow".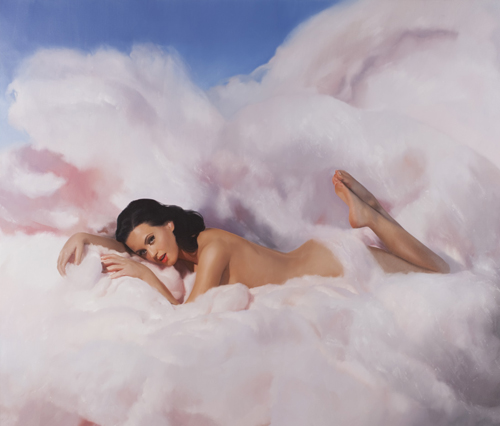 ---
In Other News.
The Museum of Science and Industry has a PR stunt underway where one person will have the chance to live in the museum 24/7 for a month with full access and receive $10,000. All they have to do is interact with the visitors, blog, tweet and generally promote the institution, not to mention stay sane. Sound great? Well if you do the math, that it's thirty 16 hour days of confined living; it equates to a 20$ an hour job. I guess it's not bad but being the unconventional event spokesperson for the museum, near constant walking, no personal internet & sleeping in the U-505 submarine or the coal mine might appeal to some but it looses the shine after a night or two for me. It will be interesting to see who they choose (want to lay odds its not a guy?) and how long it takes for that person to sour. Do I smell Bad at Sports office pool in the making? Some here think it is a great idea so keep reading I will try to keep tabs on this winner and how it goes :) read more here & here
Theft of a $55 million Vincent van Gogh painting at the Mohamed Mahmoud Khalil Museum in Cairo, Egypt prompts talk of increased security. I am sorry but with only seven out of 43 security cameras functioning and none of the alarms attached to the museum's paintings working adding a baby monitor would constitute increased security? read more here
Remember the guy who bought the Ansel Adams negatives for $45 and a few weeks back the grandson of Ansel, Matthew Adams badmouthed them saying something akin to that they were worthless without the hand of the Artist to burn the final image? Well now the trust representing the famed nature photographer filed a lawsuit to halt the sale of prints. read more here
Ed Marszewski—editor-publisher of Lumpen, festival host, gallerist, and general Chicago indie art world guy-around-town—has remodeled Kaplan's Liquors, the Bridgeport bar owned by his mother Maria Marszewski since 1986, and reopened it with the name Maria's Packaged Goods & Community Bar.
Maria's Packaged Goods & Community Bar
960 W 31st Street
Chicago, Illinois 60608
773.890-0588
www.communitybar.wordpress.com
---
1. Playboy Redux: Contemporary Artists Interpret the Iconic Playboy Bunny at Rotofugi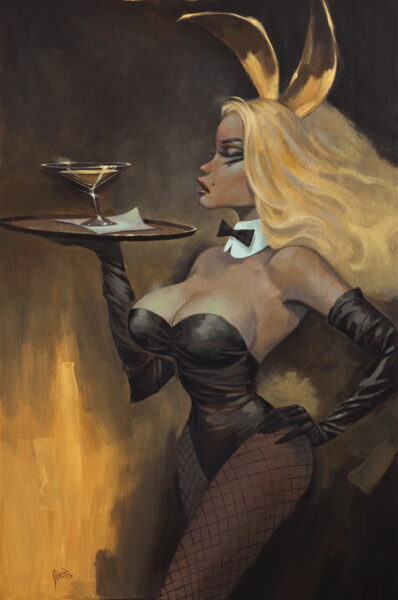 Group show at the new location.
Rotofugi is located at 2780 N Lincoln Ave. Reception Friday, from 7-10pm.
2. Beach Party at The Hills Esthetic Center

Work by Caitlin Arnold, Michael Boles, Jessica Taylor Caponigro, Olivia Ciummo, Sarica Douglas, Deep Earth, Ron Ewert, Michael Hunter, Leo Kaplan, Katy Keefe, Nicole Kita, Michael Kloss, Ben Marcus, Joseph Mohan, Sara Mosk, DJ Rad Pitt, Dustin Ruegger, Margaret Taylor, Frank Van Duerm, Kate Walsh and Lauren Walsh.
The Hills Esthetic Center is located at 128 N. Campbell Ave., Unit G. Reception Saturday, from 8-11pm.
3. Uncrumpling This Much Crumpled Thing at The Exhibition Agency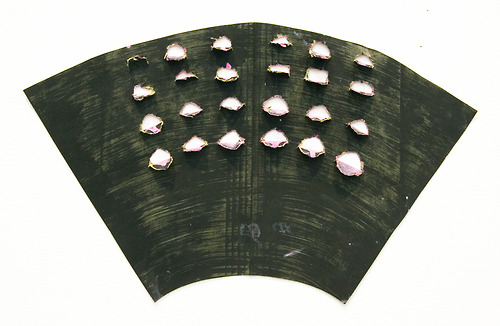 Work by Gina Beavers, Chris Bradley, Andrew Guenther, Anna Krachey, Elisa Lendvay, Tim Louis Graham, and Eliza Myrie.
The Exhibition Agency is located at 2351 N. Milwaukee Ave., 2nd fl. Reception Saturday, from 7-10pm.
4. Kabinett 1 + 2 at devening projects + editions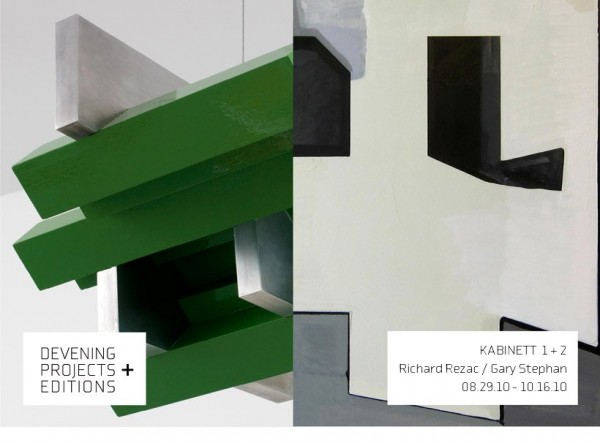 Work by Richard Rezac and Gary Stephan.
devening projects + editions is located at 3039 W Carroll Ave. Reception Sunday, from 4-7pm.
5. The Chromatic number of objects in a room at What It Is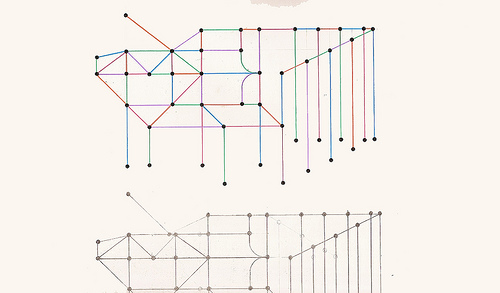 Work by Susan Garguilo and Troy Hagenbart.
What It Is is located at 1155 S Lyman Ave, Oak Park. Reception Sunday, from 3-8pm.
---
Check out our latest post on art21:blog! This time, we talk to School of the Art Institute professor Frances Whitehead about a range of subjects, including redirective practice, the Embedded Artist project, Slow Cleanup in Chicago, and 'what artists know.' An excerpt below; read the full post at art21.
What do artists know? A few weeks ago, I spent an afternoon at the Chicago home of Frances Whitehead talking about the philosophical and pragmatic underpinnings of this question. To be sure, the notion that artists have a specialized knowledge — a quantifiable skill set of processes, methodologies, and approaches that they carry with them into the world — makes some people, even artists themselves, a little uncomfortable. But for Whitehead — a sculptor, gardener, professor (she has been on the faculty of The School of the Art Institute of Chicago since 1985), and self-identified "designist" (a linguistic mashup of the terms artist and designer) — it's a liberating idea that has allowed her to situate her own practice within an expanded field of inquiry that engages sustainability, public works, and the future of design. (Read full post).
---
This week's video pick comes from the Hindi film Machalti Jawani.
---