Thursday (today!)
Mechanisms for Validation (Please, please just love me, or at least tell me I'm pretty, but I'll settle for confirmation that I'm smart)
April 9th, 7pm
threewalls
119 n. peoria #2d
Chicago, IL  60607
Moderated by our very own Duncan Mackenzie
"Join us for this threewallsSALON to discuss the means by which artists and practices are validated in the contemporary art world, where that validation comes from and how it is bestowed." via their website
The Generational: Younger Than Jesus
4/8/09 – 7/5/09
New Museum
235 Bowery
New York, NY 10002
"For "Younger Than Jesus," the first edition of "The Generational," the New Museum's new signature triennial, fifty artists from twenty-five countries will be presented. The only exhibition of its kind in the United States, "The Generational: Younger Than Jesus" will offer a rich, intricate, multidisciplinary exploration of the work being produced by a new generation of artists born after 1976." Via the New Museum website
[Tim says] This show opened earlier this week, but I did not get a chance to see it.  Billed as the "signature triennial," the New Museum still seems to be in heavy competition for attention amongst the heavy hitters at Whitney and P.S.1.
Friday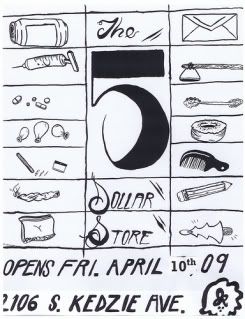 April 10, 2009
7-12 pm
2106 S. Kedzie Flr. 3
Chicago, IL 60623
One night-only special event – Artists make items for a convenience store, most cost 5 bucks or less. Yay cheap art! [Claudine]
Intervals: Julieta Aranda
April 10 – July 19, 2009
The Guggenheim
1071 Fifth Avenue
New York, NY USA 10128
In Aranda's presentation, four conceptually related works propose an alternative notion of temporal experience as a shifting and unquantifiable state, liberated from rigid conventions of measurement.
[Tim says]
In case you can't tell yet, my event calendar is usually determined by the artists that surround me.  Julieta Aranda is one of the artists behind e-flux and an editor for their journal, although I have not seen much of her given that she has been installing this show, finally opening on Friday.  Tyler Coburn mentioned Julieta Aranda as an artist to watch in the March issue of Art Review.
You are Young: New Sculptures by Ali Bailey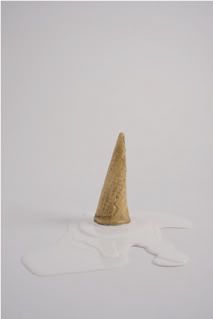 7-10pm
GOLDEN
816 W Newport
Chicago, IL 60657
"Ali Bailey's most recent work describes fictional scenarios that hint to a collective memory or experience while addressing multiple themes of chance, failure, melancholy and loss. Bailey's body of work utilizes a wide range of materials from industrial plastics and polyurethanes, to plaster, oil paint, and found materials. In a similar vein as Chicago artist Tony Tasset, Bailey forces one to consider the history of sculpture: carving, forming, molding, and the ready-made. Bailey uses his own symbols of adolescence and transience to reveal a tension between a unique experience and a shared consciousness." via the gallery's press release
Saturday
Unbuilt Roads Presented by Hans Ulrich Obrist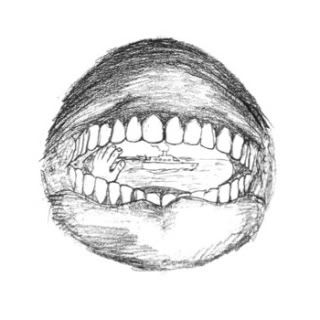 OPENING Sat. April 11, 2009
6-8PM
e-flux
41 Essex Street
NYC NY 10002
Based on the book Unbuilt Roads:107 Unrealised Projects, Hatje Cantz (1997)
edited by Hans Ulrich Obrist and Guy Tortosa
From the e-flux announcement:
From April 10 to July 19, 2009, the Guggenheim Museum will inaugurate Intervals, a new contemporary art series, with a multipart installation by Julieta Aranda (b. 1975, Mexico City).
[Tim says] This is the first official exhibition opening in E-flux's new project space at 41 Essex street.  This is also the first time in a few years Hans Ulrich Obrist has done a project in New York.
Lauren likes art, cooking, animals and humans.
Latest posts by laurenvallone (see all)