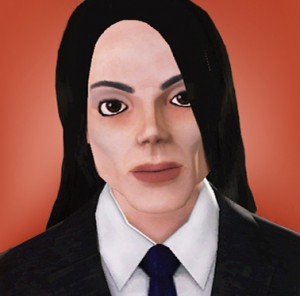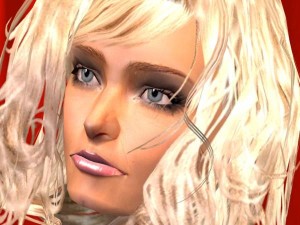 Did you ever play Wil Wright's computer game The Sims? In the earliest versions, the little folks (who speak a language called "Simmish") would say something that sounded like "me tyuhd!" and clutch at their heads whenever they needed you to send them to bed. That's how I feel right now: tyuhd. So here's a mini roundup of what's caught my eye lately. Nighty night.
*VVork has posted some of the most interesting Michael Jackson-referencing art I've seen over the past week, and not just by the usual suspects (i.e. Koons).
*Designer/artist Anna Schwamborn makes objects from, um, bits of her deceased relatives. It's actually quite beautiful.
*Social media artist @platea blogs at Art 21.
*Ex-MOCA curator Brooke Hodge on Millenium Park: "Chicago, known for its civic pride, has a lot to be proud of this year."
*The name isn't the only thing that's changing: Sears Tower going green (The Post Family).
*Artist Morgan Ritchie makes drawings based on Stephen Fry's Tweets (via newslite).
*Is this for realz? Australia bans Second Life (via Wonderland).
*Forget storytelling; try storytweeting (via Wired UK).
*House of Representatives approves additional funding for NEA and NEH.
*MOCA: Back from the dead.
Latest posts by Claudine Isé
(see all)