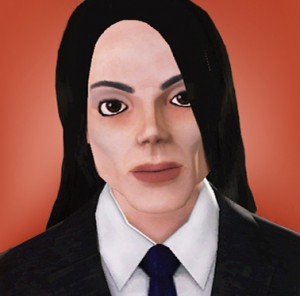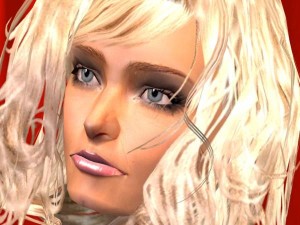 Did you ever play Wil Wright's computer game The Sims? In the earliest versions, the little folks (who speak a language called "Simmish") would say something that sounded like "me tyuhd!" and clutch at their heads whenever they needed you to send them to bed. That's how I feel right now: tyuhd. So here's a mini roundup of what's caught my eye lately. Nighty night.
*VVork has posted some of the most interesting Michael Jackson-referencing art I've seen over the past week, and not just by the usual suspects (i.e. Koons).
*Designer/artist Anna Schwamborn makes objects from, um, bits of her deceased relatives. It's actually quite beautiful.
*Social media artist @platea blogs at Art 21.
*Ex-MOCA curator Brooke Hodge on Millenium Park: "Chicago, known for its civic pride, has a lot to be proud of this year."
*The name isn't the only thing that's changing: Sears Tower going green (The Post Family).
*Artist Morgan Ritchie makes drawings based on Stephen Fry's Tweets (via newslite).
*Is this for realz? Australia bans Second Life (via Wonderland).
*Forget storytelling; try storytweeting (via Wired UK).
*House of Representatives approves additional funding for NEA and NEH.
*MOCA: Back from the dead.
Claudine Isé has worked in the field of contemporary art as a writer and curator for the past decade, and currently serves as the Editor of the Art21 Blog. Claudine regularly writes for Artforum.com and Chicago magazine, and has also worked as an art critic for the Los Angeles Times. Before moving to Chicago in 2008, she worked at the Wexner Center in Columbus, OH as associate curator of exhibitions, and at the Hammer Museum in Los Angeles as assistant curator of contemporary art, where she curated a number of Hammer Projects. She has Ph.D. in Film, Literature and Culture from the University of Southern California.
Latest posts by Claudine Isé (see all)