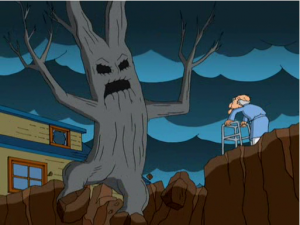 I'm overheated, sticky, and mega-crabby today, and what's more, a big goddamned tree just fell on my house. So here's the list, short and sweet:
*Jackson Pollock/Lee Krasner papers now available online at the Smithsonian
(via Two Coats of Paint).
*Nicola Twilley on The Tree Museum along a four-mile-long boulevard that connects Manhattan to the Northern Bronx parks (BLDGBLOG).
*A.K. Collings aka Neurartic doesn't like Daniel Liebskin's Villa (not quite on the level of a rant, but close).
*Tomorrow Museum on why teenagers read better than you do.
*Los Angeles County Museum of Fire reviews Larry Johnson at the Hammer Museum.
*Buffy vs. Twilight fem-crit mashup (via wired U.K.).
*Arts institutions call for slow-down on bill that would regulate deaccession practices (New York Times).
*Charlie Finch asks collectors to step forward and "Obamaize" the Art World (Artnet)–comments are closed on that post, but Edward Winkleman has discretely brought it up on his own blog — and invites you to comment there.
*Is America producing a new breed of digital Socialism? (Wired U.K.).
*Best of luck, friend: Barney Frank files bill to Federally decriminalize pot (via Richard Metzger); if you agree, show your support for Frank's bill here.