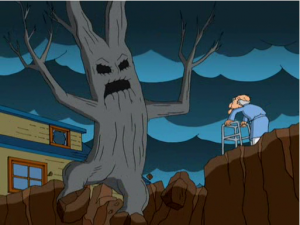 I'm overheated, sticky, and mega-crabby today, and what's more, a big goddamned tree just fell on my house. So here's the list, short and sweet:
*Jackson Pollock/Lee Krasner papers now available online at the Smithsonian
(via Two Coats of Paint).
*Nicola Twilley on The Tree Museum along a four-mile-long boulevard that connects Manhattan to the Northern Bronx parks (BLDGBLOG).
*A.K. Collings aka Neurartic doesn't like Daniel Liebskin's Villa (not quite on the level of a rant, but close).
*Tomorrow Museum on why teenagers read better than you do.
*Los Angeles County Museum of Fire reviews Larry Johnson at the Hammer Museum.
*Buffy vs. Twilight fem-crit mashup (via wired U.K.).
*Arts institutions call for slow-down on bill that would regulate deaccession practices (New York Times).
*Charlie Finch asks collectors to step forward and "Obamaize" the Art World (Artnet)–comments are closed on that post, but Edward Winkleman has discretely brought it up on his own blog — and invites you to comment there.
*Is America producing a new breed of digital Socialism? (Wired U.K.).
*Best of luck, friend: Barney Frank files bill to Federally decriminalize pot (via Richard Metzger); if you agree, show your support for Frank's bill here.
Claudine Isé has worked in the field of contemporary art as a writer and curator for the past decade, and currently serves as the Editor of the Art21 Blog. Claudine regularly writes for Artforum.com and Chicago magazine, and has also worked as an art critic for the Los Angeles Times. Before moving to Chicago in 2008, she worked at the Wexner Center in Columbus, OH as associate curator of exhibitions, and at the Hammer Museum in Los Angeles as assistant curator of contemporary art, where she curated a number of Hammer Projects. She has Ph.D. in Film, Literature and Culture from the University of Southern California.
Latest posts by Claudine Isé (see all)