Hey ya'll! So, this is the big weekend, eh? It will be beautiful, fantastic, magical, crowded, smelly, and possibly confusing. Now, as you may know, the giant gallery opening blowout event extravaganza isn't exactly the best time to "see" art, per se, but is is the best time to go out a see about a million people trying (or not) to see art and succeeding in seeing, and elbowing, each other. I will be making the rounds of River North and the West Loop, since they have the greatist gallery to area ratio. This however, isn't the plan for everyone, understandably. So in the service of all of you who are avoiding all that insanity like the plague, I give you:
Steph's Top 6 Non-WestLoop/RiverNorth Galleries:
1. Women at Roots and Culture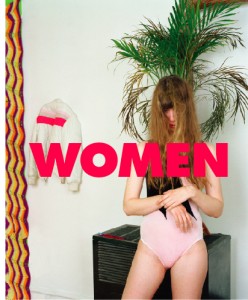 Craig Doty presents to you Women, a show consisting of photographs of, you guessed it, women! Craig is quite the gifted photographer, this will be a good (and crowed) show. Open from 6-9pm.
Roots and Culture is located at 1034 N. Milwaukee Ave.
2. Faking It? at The Art Center at Highland Park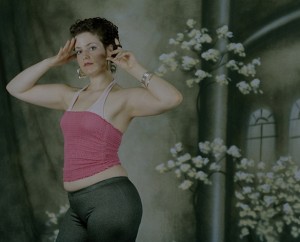 Full disclosure, I wrote the catalog essay for this exhibition, but I agreed to because it is a fucking awesome exhibition! Curated by Regina Mamou (who, awesome for her, is in Jordan right now) and including work by Chase Browder, Helen Maurene Cooper, Jill Frank, Seung Jae Kim, Jason Lazarus, Aspen Mays, Lindsay Page, Kurt Von Stetten, Scott Patrick Wiener and Krista Wortendyke, it is a show that shouldn't be missed ( and will probably have more breathing room at the opening). Open from 6:30-9pm.
The Art Center at Highland Park is located at 1957 Sheridan Rd.
3. Family View at The Family Room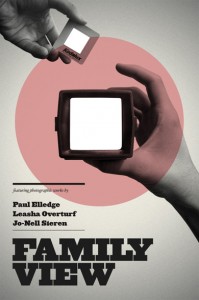 Once again our friends The Post Family bring fourth a delightful exhibition in The Family Room (not actually a family room, that place isn't an apartment gallery). For this round they've go Family View, a exhibition exploring family pictures. Keep it in the family, kids, keep it in the family. Work by Paul Elledge, Leasha Overturf, and Jo-Nell Sieren and open late! Open from 7:30-midnight.
The Family Room is located at 1821 W. Hubbard St. #202
4. William Staples at 65 Grand
I just had the opportunity to preview this exhibition today, and I loved it. It takes a minute to see what is going on, and it doesn't translate well to images on the internet, but if you can make it over that direction, don't miss it. Plus you'll get to hang out with Bill, he's great.
65Grand is located at 1378 W. Grand Ave.
5. Freaks and Flash at Intuit
Vintage tattoo work by the likes of George Burchett, Sailor Jerry, and Tatts Thomas. How could you not want to see this? Flash and ephemera will take you back to the good old days (you likely never experienced) at Coney Island and the likes of it. It will be pure antiques awesome!
Intuit is located at 756 N. Milwaukee Ave.
6. John Stezaker at Richard Gray Gallery
Is this technically River North? I'm going to say no, if you disagree, too bad. I know my selections have been weighted a bit toward photography, but what do you expect, I like photography. I do have an MFA in it, ya know. Well, here's an interesting artist using photography to explore the celebrity portrait, and the portrait itself. Weird, deceptively simple looking, this work is beautiful (at least I think so).
Richard Gray Gallery is located at 875 N Michigan Ave. # 2503
Stephanie Burke was born in Nevada City, CA in 1984. She received her BA in Studio Art and Anthropology from Humboldt State University in 2007, and her MFA in Photography from The School of the Art Institute of Chicago in 2009. Currently she makes work, teaches photography at Wilbur Wright College and Hyde Park Art Center, writes for Bad at Sports and works as Managing Editor for Art Talk Chicago and Chicago Art Magazine.When not making, teaching, looking at, or writing about art, she enjoys running around in the woods, drinking beer by bonfires, and target shooting.
Latest posts by stephanieburke (see all)