1. Allison Yasukawa & Nicholas Peterson at Second Bedroom/Medicine Cabinet –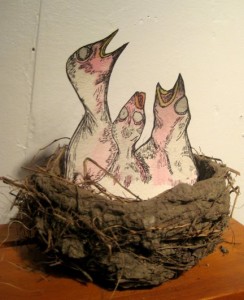 The combination of the two shows on display at Second Bedroom/Medicine Cabinet make this a top choice if you can make it to the south side. Allison Yasukawa's work in the Second Bedroom, according to the press release, deals with propos(ing) new forms of engagement with ethnography. Having a BA in Anthropology, I'm always curious to see how artists try and use it in work. In this case she's using memory mapping of Senegalese neighborhoods. Not sure what it will actually look like, but it sounds worth seeing. And while you're taking a piss, you can check out Nicholas Peterson's work. Basically, he draw's stuff, then sticks the drawings into found objects. According to Medicine Cab's blog "Nicholas' work explores the infrequent and mostly futile attempts of pre-industrial plant and animal life's re-entry into the post-industrial urban landscape." I buy it, do you? Opens Friday, from 7-11pm.
Second Bedroom/Medicine Cabinet is located at 3216 S. Morgan Street Apt. 4R
2. Unusual Suspects at 2612 Space –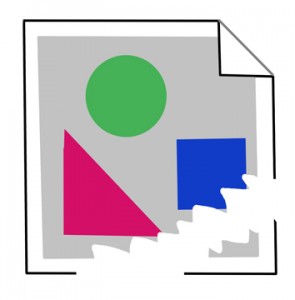 Casper, Ish, Risk, Uneek, Zore, Hyde, Tsel, Flash, Kingdom, Pilot, Rooster, Thor, Poem, Traz, Flex. With a line-up like that, you got to be curious. So's theses dudes (I don't know if they're all actually dudes) are working in a "certain amount of artistic isolation from the traditional art world." To me this whole think sounds like a thinly veiled attempt to have a graffiti (or whatever you kids are calling it these days) show. I hope I'm wrong, and it's something a bit more that that, or it that's what it is, then it's on a epic scale. One can always hope. And hey, there's an official after party. Head for 2612 Space, it's in the industrial wasteland, at 2612 W Nelson Ave, 3rd floor. Opening is from 8-11pm.
2612 Space is located at 2612 W Nelson St., 3rd Fl.
3. MP3II at Museum of Contemporary Photography –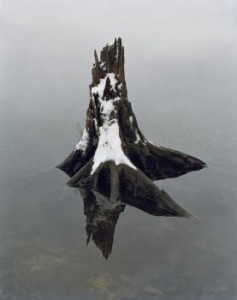 Time for MoCP to trot out some Chicago kids. It always makes me wonder at times like this, did Edelman and MoCP plan this? Two Chicago artist exhibitions for their regional collections, opening within a week of each other. Or is this just what happens in the summer? Well, whatever, at least the featured artists are good. MoPC's throwing up John Opera, Curtis Mann, and Stacia Yeapanis, three photographers making three totally different types of work. I don't know if they work "together" per-se, but I just approach it like three solo show. Come at it from that discretion, and you won't be disappointed. I don't know if there is an official opening, but if you want to hear the artists talk about their work, there is a gallery tour on the 23rd at 5pm.
MoCP is located at 600 S. Michigan Ave.
4. The Diorama Show at Home  –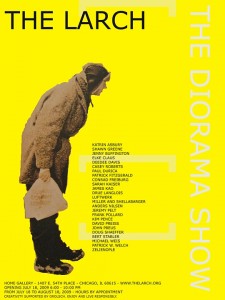 DIAROMAS! How can you not think they are awesome? Remember the gallery dioramas at Mini Dutch? Think of that multiplied. Now, this is all conjecture, considering the fact that Home Gallery only has the image of their announcement card on their website, not show/work images (come on guys, that isn't nice at all!), but I can hope. And with a line-up including: Katrin Asbury and Shawn Greene, Jenny Buffington, Elke Claus, DeeDee Davis and Casey Roberts, Deborah Doering, Paul Durica, Patrick Fitzgerald, Conrad Freiburg, Sarah Kaiser, James Kao, Drue Langlois, Luftwerk, Miller and Shellabarger, Anders Nilsen, Paul Nudd, Jeremy Pelt, Frank Pollard, Kim Pence, David Preiss, John Preus, Doug Shaeffer, Bert Stabler, Rachel Tredon, Michael Weis, Patrick W. Welch and Zelienople, there is no way you can go completely wrong. Come on, go geek out on the tiny details! Opening reception is Saturday from 6-10pm.
Home is located at 1407 E. 54th
5. Terence Hannum & Irena Knezevic at Vega Estates –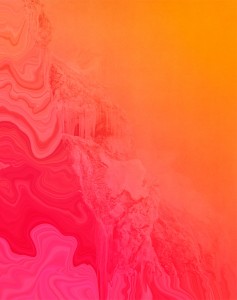 I can't really describe the work of Terence Hannum or Irena Knezevic, and that kind of makes me feel like a mental midget. So how 'bout some bio info instead. "Terence Hannum…performs music with the gothic folk quartet Unlucky Atlas and the experimental duo Locrian." "Irena Knezevic is a Serbian artist…Current areas of research are: secrets, involuntary movement, dream-wreck, liquidity, topical and tropical disasters, downward spirals, bright lights, vibratory inscription, record making, alternative modernist imaginaries and immanence in physical objects." Sounds good, 'eh? The work is worth seeing too boot. Opening Saturday from 6-10pm.
Vega Estates is located at 723 W. 16th St.
Stephanie Burke was born in Nevada City, CA in 1984. She received her BA in Studio Art and Anthropology from Humboldt State University in 2007, and her MFA in Photography from The School of the Art Institute of Chicago in 2009. Currently she makes work, teaches photography at Wilbur Wright College and Hyde Park Art Center, writes for Bad at Sports and works as Managing Editor for Art Talk Chicago and Chicago Art Magazine.When not making, teaching, looking at, or writing about art, she enjoys running around in the woods, drinking beer by bonfires, and target shooting.
Latest posts by stephanieburke (see all)