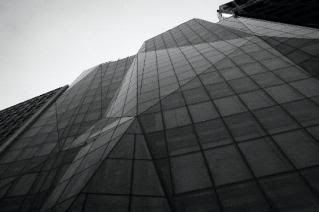 Yesterday we all saw the gossip on Proximity's blog about the laying off of almost all full time employees at The Spertus Institute of Jewish Studies. Time Out Chicago got on the case and spoke with Spertus spokeswoman Susan Baum about the rumors.
"…When asked about staff reductions, Baum would only say, 'There have been some changes made." She referred me to incoming Spertus president and CEO Hal M. Lewis, with whom I hope to speak later today.
Baum acknowledged, however, that in September, after the museum's current exhibition 'A Force for Change: African American Art and the Julius Rosenwald Fund' closes, the Spertus will only be open 'every other Sunday' and during special events. The museum may also be open one night each week and by appointment only, she adds, explaining that the schedule isn't fully set yet. (According to a statement on the Spertus' website, the museum will be open the second Thursday evening of each month.)…"
Read the entire article here.
Meg Onli is a visual artist and blogger born and raised in Los Angeles, California. Meg moved to Chicago, Illinois in 2005 where she received a Bachelor in Fine Arts from the School of the Art Institute of Chicago. She has been with the Chicago-based art and culture podcast/blog Bad at Sports since 2006 where she is currently the Associate Producer. She has an unfathomable apatite for documentary films, 60s & 70s performance art, and cute cats. Meg has exhibited work in Los Angeles, Chicago, and New York City. Currently, she is working on a project that documents her steps in recording Motwon's first girl group sensation, the Marvelettes, version of "Where did Our Love Go?"