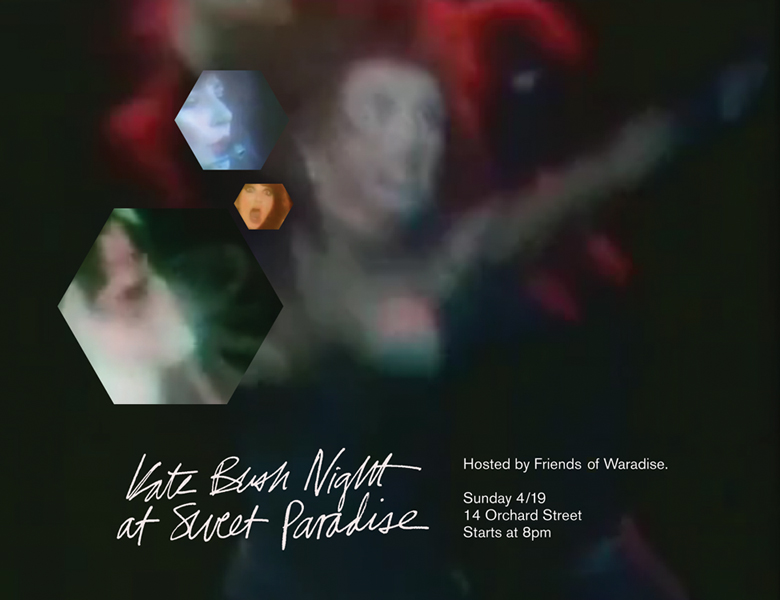 I have to take a moment of BAS time to mention this amazing way to spend a Sunday night.
Via Paper Mag:
"Several of us are banding together to start a new party – Kate Bush Night @ Sweet Paradise. We don't know if it will be weekly, monthly, or a one time thing, but we're giving it a test run this Sunday. We're positioning it as a semi-tongue in cheek counter to Sway's Morrissey night. And any excuse is a good excuse to listen to Kate Bush…"
Tim Ridlen is an artist and writer who has recently relocated to New York City from Chicago.He is the Senior Editor of Boot Print, a publication out of St. Louis, MO, and has recently written reviews for New City in Chicago.He is currently a New York City correspondent for Bad at Sports.More information is available at www.timridlen.info.
Latest posts by Tim Ridlen (see all)