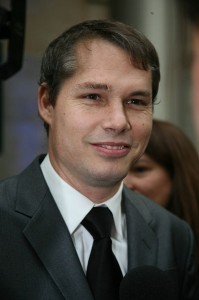 From yesterday's L.A. Times:
"The legal adventures of Shepard Fairey came to a head today when the L.A. street artist received a sentence of two years probation from a Boston court as part of a plea arrangement with prosecutors.

Fairey agreed to plead guilty to three vandalism charges in exchange for the prosecutors dropping 11 other charges. The artist pleaded guilty to one charge of defacing property and two charges of "wanton destruction of property" valued at under $250.

The judge also ordered Fairey to pay $2,000 to a graffiti removal organization and said that the artist cannot possess tagging materials except for legal art installations."
Although Fairey's Boston-related court case is over, his legal battle with the Associated Press over his use of Barack Obama's image is still ongoing. Read more on this story here and here.
Latest posts by Claudine Isé
(see all)