The L.A. Times' Top of the Ticket blog asked Shepard Fairey what he thought of the Obama Joker posters that have appeared around the streets of L.A. and further proliferated online. Fairey makes it clear that while he doesn't at all agree with the anonymous poster artist's apparent right-wing political slant, he does give the perpetrator props for conveying the message concisely:
""The artwork is great in that it gets a point across really quickly," Fairey said. "The Joker is a sinister, evil character that can't be trusted. And if they want to make that parallel with Obama — bam."
Wait–shouldn't that be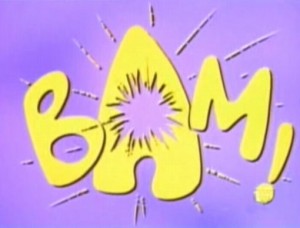 ???
Claudine Isé has worked in the field of contemporary art as a writer and curator for the past decade, and currently serves as the Editor of the Art21 Blog. Claudine regularly writes for Artforum.com and Chicago magazine, and has also worked as an art critic for the Los Angeles Times. Before moving to Chicago in 2008, she worked at the Wexner Center in Columbus, OH as associate curator of exhibitions, and at the Hammer Museum in Los Angeles as assistant curator of contemporary art, where she curated a number of Hammer Projects. She has Ph.D. in Film, Literature and Culture from the University of Southern California.
Latest posts by Claudine Isé (see all)