Remember the "North Carolina Sewer Monster" from last Spring (which turned out to be not a monster exactly but a roiling pile of worms)? Yes, I know you tried really hard to burn the image of that creature out of your memory through heavy drinking and a little steel wool applied to the eyeballs, but I'm here to bring it all back to you. What's grosser–the real thing, or Paul Nudd's ongoing series of pus/slug/slime/vomit/ooze videos? I say the Sewer Monster wins hands-down.
Click directly on the stills below to see a brief video clip: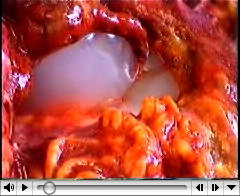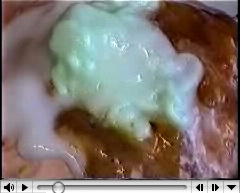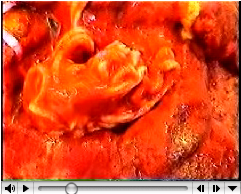 Claudine Isé has worked in the field of contemporary art as a writer and curator for the past decade, and currently serves as the Editor of the Art21 Blog. Claudine regularly writes for Artforum.com and Chicago magazine, and has also worked as an art critic for the Los Angeles Times. Before moving to Chicago in 2008, she worked at the Wexner Center in Columbus, OH as associate curator of exhibitions, and at the Hammer Museum in Los Angeles as assistant curator of contemporary art, where she curated a number of Hammer Projects. She has Ph.D. in Film, Literature and Culture from the University of Southern California.
Latest posts by Claudine Isé (see all)