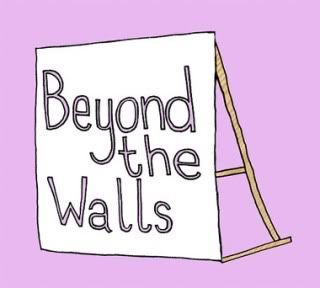 Looks like former BAS guest Chad Kouri of The Post Family will be speaking on a panel at the Cultural Center. This looks like it is worth checking out.
via the Cultural Center
"There's a wide world of opportunity outside of galleries and many artists are making a full time living by diversifying their practices. Three Chicago artists and an on line gallerist explain how they do it. Lynn Basa (moderator) creates works that adapt in setting and scale from intimate studio paintings to site specific public art commissions in terrazzo and mosaic.
She is the author of The Artist's Guide to Public Art: How to Find and Win Commissions. Nikko Moy is the curator of Ashes & Milk, an online gallery founded on the premise that a lot can be made from very little. Lee Tracy is an artist who explores many mediums and formats of expression to make varied points that resonate from one voice. Local insomniac Chad Kouri of The Post Family is a freelance illustrator and Art Director of Proximity Magazine."
Thursday, August 20, 6 – 7:30 pm
Chicago Cultural Center
78 E. Washington St., 1st Floor Garland Room
Chicago, IL 60602
For more info check out the Cultural Center's site
Meg Onli is a visual artist and blogger born and raised in Los Angeles, California. Meg moved to Chicago, Illinois in 2005 where she received a Bachelor in Fine Arts from the School of the Art Institute of Chicago. She has been with the Chicago-based art and culture podcast/blog Bad at Sports since 2006 where she is currently the Associate Producer. She has an unfathomable apatite for documentary films, 60s & 70s performance art, and cute cats. Meg has exhibited work in Los Angeles, Chicago, and New York City. Currently, she is working on a project that documents her steps in recording Motwon's first girl group sensation, the Marvelettes, version of "Where did Our Love Go?"