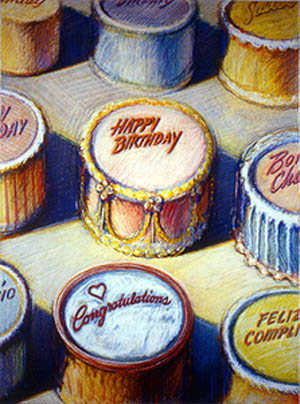 Tap tap tap.
Is this blog thing working again??
This week's podcast marks Bad at Sports' four year anniversary. Four years of weekly podcasts, people — not one missed show in 208 episodes. So incredible. On a personal note I want to say thank you to Duncan, Richard, Amanda, Tom, Patricia, Brian, Mike, Mark, Kathryn and everyone in front of the mike and behind the scenes who puts these shows together each week. I've only met a handful of you in person, but you've all kept me company, made me laugh out loud, nod my head in agreement, and make strange faces on public transit at one time or another. I've even had some heated arguments with a few of you–all in my head, of course. Point is, each week's episode never fails to keep me fully engaged, and that's been especially important for me as a Chicago-area newbie. Through their weekly podcast, the BAS crew provides a friendly entree into Chicago's art scene, which is notoriously difficult to map. Their weekly chatfests highlight the most interesting artists, curators, critics, and cultural practitioners in Chicago and around the country (and, thanks to Mark, in Europe as well) . What's so great about this particular podcast is that it makes you feel like you're part of the conversation just by listening. Bad at Sports represents everything that's unique and truly great about Chicago — they're a super-smart, unpretentious, no bullshit kinda crew. So if you read the blog but haven't listened to many of the podcasts–try it, you are guaranteed a good time. And if you happen to be new to Chicago, I want to especially encourage you to listen each week, and delve through their 208 episode archive. Start with those episodes that tap into your own particular interests (I guarantee that you will find more than one) and go from there. And don't forget — this art historical audio treasure-trove is absolutely free to access–though no one will mind if you're moved to donate every now and then.
Please check out this week's episode on The Stockyard Institute. Then, go explore a little! Below are just a few of my favorite shows from the archives (which I'm still working my way through) — please share yours in the comments!
Michelle Grabner, Part 1; Part 2
Claudine Isé has worked in the field of contemporary art as a writer and curator for the past decade, and currently serves as the Editor of the Art21 Blog. Claudine regularly writes for Artforum.com and Chicago magazine, and has also worked as an art critic for the Los Angeles Times. Before moving to Chicago in 2008, she worked at the Wexner Center in Columbus, OH as associate curator of exhibitions, and at the Hammer Museum in Los Angeles as assistant curator of contemporary art, where she curated a number of Hammer Projects. She has Ph.D. in Film, Literature and Culture from the University of Southern California.
Latest posts by Claudine Isé (see all)