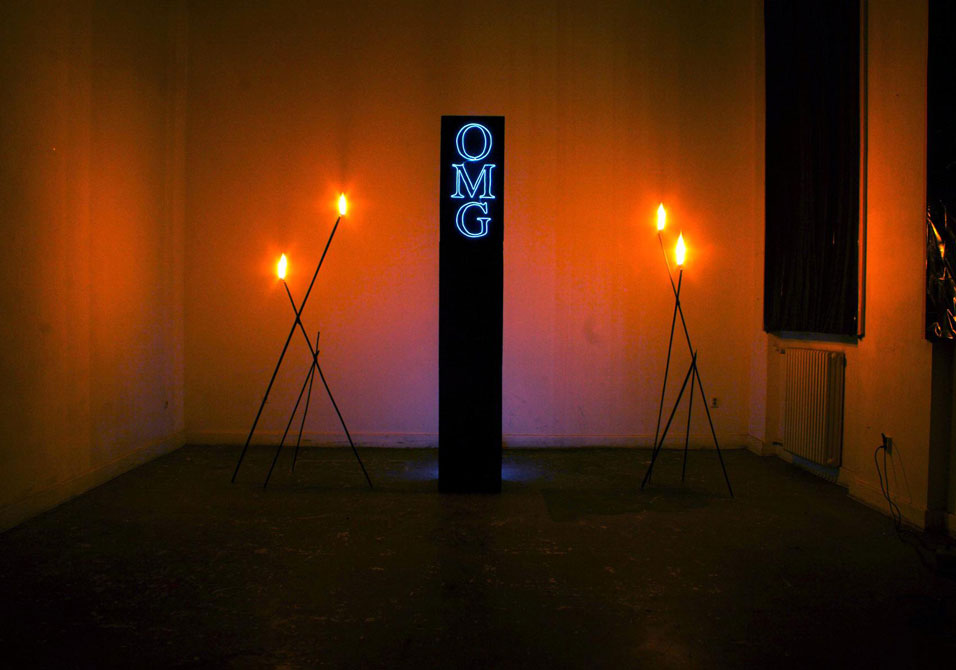 Is it sacrilegious to open a show titled "Younger Then Jesus" the week of Easter?  Presumably that was the provocation, along with the very idea of a generational show for artists under 33 at the New Museum.  After seeing the show, I can't say there's a strong argument for a generation of like-minded artists, but I believe we've come to expect pluralism.  For that very reason, most still shoot arrows in the dark towards some answer about what artists of the present moment are doing.  Everyone hits a different target.
My projection about our generation — I myself am younger than Jesus — was not even to be found in the New Museum exhibition.  The only thing that the New Museum seems to deserve some credit for is posing a question about the present moment at an opportune time. Coupled with the collapse of the art market, it is not inappropriate to be thinking, "What now?"  And that can very easily translate into "What IS now?" The New Museum, however, did not seem to have the answer.  (Which is actually just fine).
Here's how others summed up Generation OMG as represented by the New Museum show:
Tim Ridlen is an artist and writer who has recently relocated to New York City from Chicago.He is the Senior Editor of Boot Print, a publication out of St. Louis, MO, and has recently written reviews for New City in Chicago.He is currently a New York City correspondent for Bad at Sports.More information is available at www.timridlen.info.
Latest posts by Tim Ridlen (see all)