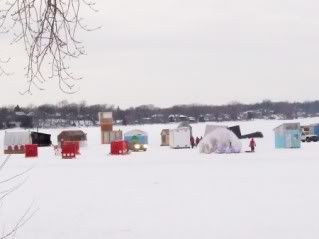 On this week's roundup we check out the always fantastic Chip Kidd discussing comic book covers, a chimpanzee reenacts a scene from the ring, and a call for proposals for the seventh art shanty project. Have a great weekend.
Chip Kidd on comic book covers.
RT @findings The Whitney lays of 8% of its staff, plans new satellite building near the Highline.
A Chimpanzee reenacting the Ring.
BAS favorite "Sita Sings the Blues" sourcefiles are now online. via boingboing
RT @hragv Oh graffiti, when did you become the hobby of rich people? "Though tagging, also known as graffiti-art…"
"Have you ever thought about the ironic fact that soft bread goes hard when old and hard bread goes soft?"
Daniel Fuller On Triple Candie's Maurizio Cattelan is Dead: Life and Work, 1960 – 2009.
Call for proposals for the Seventh annual Art Shanty Projects.
Is it necessary to see Guernica in 3D?
RT: TylerGreenDC Addressing the future of arts journalism — if there is one: