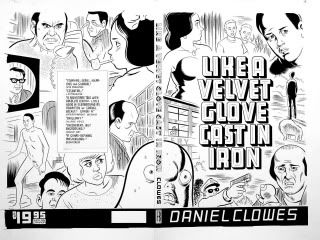 On this weeks roundup I discovered the awesome site Pruned, Trevor Paglen made a t-shirt, and the Whitney joins the growing list of museums that are laying off staff. Have a good weekend everyone.
RT : artnetdotcom Whitney Museum has "quietly laid off 4% of its staff," eight full- and part-time employees.
The Bike Film Festival began yesterday. Check out what's going on including their show at the MCA Warehouse tonight.
Watching a trailer Doug Pray's Art & Copy
Former BAS guest Trevor Paglen teams up with Freshjive for black-ops tees (via @iteeth)
@pruned has two interesting proposals for an aquatics complex for the Chicago 2016 Summer Olympic Bid.
RT @cmonstah Wonderful: Jon Rafman discusses the photography of Google Street Views in an insightful essay on artfagcity
Pruned has a nice collection of Soil maps of Africa.
Checking out a cool proposal for a new civic plaza in Chicago. It looks a little too comfortable for public sculpture.
Ben van Berkel's Burnham Plan Centennial Pavilion will close this week in Millennium Park for some much needed tlc.
Dan Clowes interviewed by Mike Sacks (via @boingboing)
DORYU 2-16 pistol camera might be the most bad ass camera ever. Like a camera straight out of a blaxploitation film.
Started looking around It's Nice That's website and found a series of artist talks.