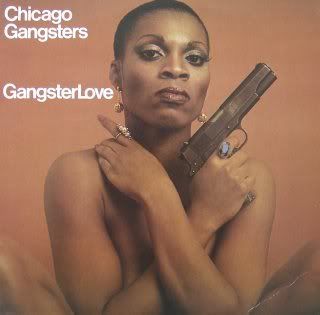 On this week's roundup I discovered dresses that are made for cats, Pruned gave their plans for a 2118 Chicago winter Olympics, and I found Chicago Gangsters' badass album cover for Gangsterlove. If you haven't checked it out yet go see Philip von Zweck: The Fortieth Anniversary of the First Anniversary in May '68 at Threewalls before it closes this Saturday. Have a good weekend.
Chicago Gangsters = Badass album cover.
Design Council Image Database "was formed to educate the British public about good design" We need one of these.
Plural Blog has some previews for the latest issue of Lumpen.
Cat Fashion | http://bit.ly/2blYUQ
RT @threewalls Philip von Zweck: The Fortieth Anniversary of the First Anniversary in May '68 (in September)..ending this Saturday!!!
Potentially Boring | "Between the Folds" a documentary on origami.
@art21's new season starts tonight but what I really want to watch is ESPN's 30 on 30. Tonight a doc on Wayne Gretzky.
I don't feel so good about the full Kirsten Dunst, Murakami thing.
Just received an email from my mom. She just got the latest J Crew catalog in the mail and asked "Where are the female artists." Good point.
Joe Fusaro has an interview with Janine Antoni on @art21.
IDLM has some cool work and an interview with Shin Murayama. Sort of Hannibal Lecter meets Sports Chalet.
@pruned gives their vision for a Chicago 2018 Winter Olympics bid. http://tiny.cc/Eu5mn
RT kingstitt More reminders on the state of Chicago art criticism from @badatsports. well said @ClaudineIse:
I haven't purchased a Taschen book in a while but am thinking of picking this up.
Alan Moore has a new journal out called Dodgem Logic.
Meg Onli is a visual artist and blogger born and raised in Los Angeles, California. Meg moved to Chicago, Illinois in 2005 where she received a Bachelor in Fine Arts from the School of the Art Institute of Chicago. She has been with the Chicago-based art and culture podcast/blog Bad at Sports since 2006 where she is currently the Associate Producer. She has an unfathomable apatite for documentary films, 60s & 70s performance art, and cute cats. Meg has exhibited work in Los Angeles, Chicago, and New York City. Currently, she is working on a project that documents her steps in recording Motwon's first girl group sensation, the Marvelettes, version of "Where did Our Love Go?"