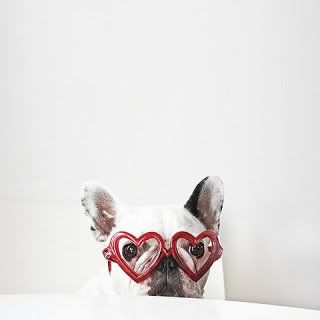 Let me just say that the photo to the left has absolutely nothing to do with the roundup. Can you blame me? Ugh, that dog is just so cute. Okay, back to the roundup… On this week's roundup I checked out the iPhone app "Museum of the Phantom City", read some of Claudine's reviews on Artforum.com, and found Miranda July slightly arousing in a cop uniform (TMI).
@bldgblog on Museum of the Phantom City.
Just reading a review for Lourdes on NCTATNY and it struck me, doesn't Sylvie Testud look a lot like Cindy Sherman?
@artfagcity has an interview with The New York Art Book Fair Executive Director AA Bronson.
RT @gawker Chicago Hipsters Take to the Streets in Anti-Olympics Mayhem.
The Trib has an article about that "American Gothic" knockoff on Michigan ave.
The Yes Men are the recipients of The Leonore Annenberg Prize for Art and Social Change. (via @iteeth)
Bryce Dwyer of InCUBATE is guest blogging on @art21
RT @claudineise has a review of PVZ's show @threewalls on artforum.com http://tinyurl.com/yajt8r2 (via @kingstitt & @r_holland)
The Tribune reviews the Trump Tower.
28 days later in 1 minute + 1 take.
I don't know what it is but Miranda July makes a sort of sexy cop.
L.A.'s Museum of Neon Art has found a new home in Glendale.
@art21 has a video of Arturo Herrera discussing failure.
@boingboing has an interview with alumni from a Dungeons and Dragon's camp from 1982.