download
This week: Duncan talks with Rochelle Feinstein.
Rochelle Feinstein, Painter and printmaker
Webpage: rochellefeinsteinstudio.com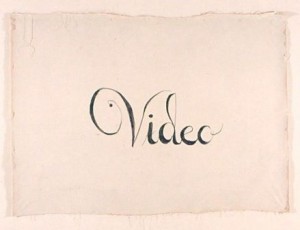 Ms. Feinstein received a B.F.A. from Pratt Institute in 1975 and an M.F.A. from the University of Minnesota in 1978. She lives and works in New York City. Her work is exhibited widely in solo and group exhibitions in galleries and museums in the United States and Europe, and is included in numerous public and private collections. Among recent awards and grants she has received are a Guggenheim Fellowship, a Louis Comfort Tiffany Foundation Fellowship, a Joan Mitchell Foundation grant, and a Foundation for Contemporary Performing Arts grant. She was appointed to the Yale faculty in 1994 and is currently professor of painting/printmaking.
Rochelle Feinstein
Yale
Guggenheim Fellowships
The Suburban
Michael Jackson
Barry White
Monet Gardens
Patty's Party Web
John Lennon
Yoko Ono
Bard College
Linda Montano
Gregory Crewdson
Michael Baxandall
Memoirs of Hadrian
Jeff Wall
Sarah Oppenheimer
Time Out New York
Barbara Gladstone
Andrea Rosen
Christopher Hudgens is the Operations Manager for BaS and works in various other capacities for other organizations in the Chicago Art & Culture scene. Most recently as Business Operations Manager for the Bridge Art Fair and currently an advocate for all things art & technology.
Latest posts by Christopher (see all)