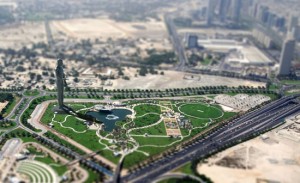 Dubai's new idea is a massive sculpture called "Al Hakawati" The Storyteller. This towering figure will be a home of stories; a children's library in its base and various spaces for performance and reading inside of the statue. Not only will it house stories but will also tell stories.
Yes, Al Hakawati will have both articulate arms and head. While it moves the arms and head it will broadcast via small speakers located throughout the park the tales it tells.
The head of the statue will house a golden room that overlooks the city and whose purpose is currently unknown but speculation is that it will be a discotheque.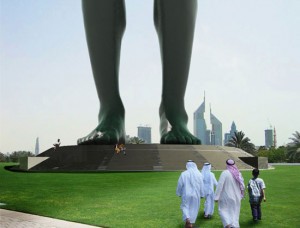 Read more at visiondivision