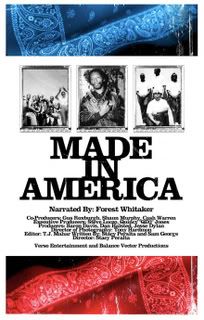 February 6th-10th
Gene Siskel Film Center
Ever since I heard about Stacy Perralta's (Dogtown and Z-Boys) latest documentary Crips and Bloods: Made in America several months ago I have been waiting for the film to make it to the Midwest. CBMA looks at the roots of Los Angeles' two most notorious gangs through interviews with current and former members and traces it's not so violent origins.
View the trailer here.
For More information please visit the Gene Siskel's website.
Meg Onli is a visual artist and blogger born and raised in Los Angeles, California. Meg moved to Chicago, Illinois in 2005 where she received a Bachelor in Fine Arts from the School of the Art Institute of Chicago. She has been with the Chicago-based art and culture podcast/blog Bad at Sports since 2006 where she is currently the Associate Producer. She has an unfathomable apatite for documentary films, 60s & 70s performance art, and cute cats. Meg has exhibited work in Los Angeles, Chicago, and New York City. Currently, she is working on a project that documents her steps in recording Motwon's first girl group sensation, the Marvelettes, version of "Where did Our Love Go?"