Those of you who were inspired by Mike Benedetto's interview with Steve Walters and Jay Ryan last week — the Chicago Public Library has announced that it's holding a poster design competition inspired by the library and using the URL chipublib.org. The idea is to "bring attention to a hip, shortened version of the library's official website address."
Ryan is one of the esteemed judges for this event, along with award-winning photographer Brian Willette, Creative Director at All Terrain/Chicago, and Chicago Public Library Commissioner Mary Dempsey. The winners will be announced at a free public event on April 23, 2009, at the Harold Washington Library Center in downtown Chicago.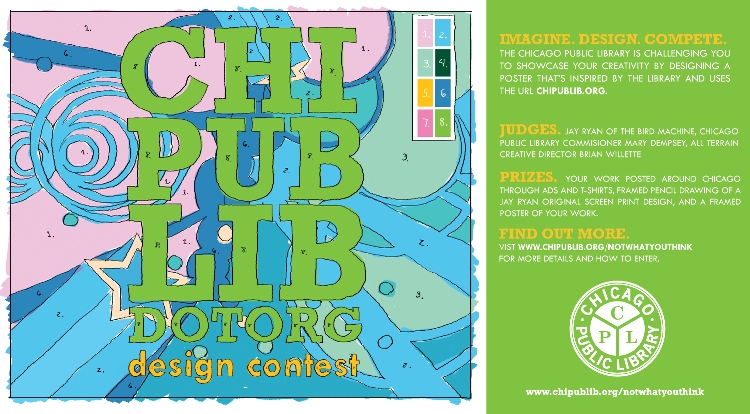 The contest runs from March 5th to April 9th, so if you're interested in participating, chop chop! For more info and rules, visit the library's website (you'll need to scroll down just a bit to get to the contest info).