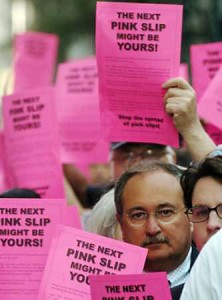 We just heard that The Art Institute of Chicago has laid of a good many of it's employees today and there will be a town-hall tomorrow where other cost saving measures will be announced.
To those who lost their jobs today, be sure to thank Alderman Burke…..
Office: 773-471-1414
eburke@cityofchicago.org
On behalf of everyone at Bad at Sports we know very well what this is like and hope everyone lands on their feet as quickly as this economy will allow.
Christopher Hudgens is the Operations Manager for BaS and works in various other capacities for other organizations in the Chicago Art & Culture scene. Most recently as Business Operations Manager for the Bridge Art Fair and currently an advocate for all things art & technology.
Latest posts by Christopher (see all)