Predicting the Art Stars of the Future: "William Powhida cheekily predicted which of his fellow artists would still be star properties in the future. We asked other art-world types to weigh in, anonymously." (New York Magazine).
This is a fun piece, if you're into this type of gossipy stuff (which, sadly, I am). The handwritten text is hard to read, so make sure to click through to the original article to read anonymous artists' assessments of Powhida's bets.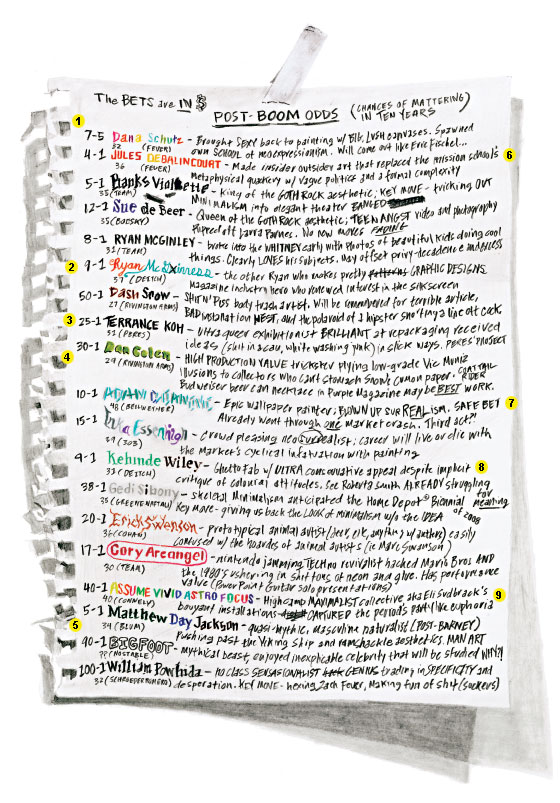 Claudine Isé has worked in the field of contemporary art as a writer and curator for the past decade, and currently serves as the Editor of the Art21 Blog. Claudine regularly writes for Artforum.com and Chicago magazine, and has also worked as an art critic for the Los Angeles Times. Before moving to Chicago in 2008, she worked at the Wexner Center in Columbus, OH as associate curator of exhibitions, and at the Hammer Museum in Los Angeles as assistant curator of contemporary art, where she curated a number of Hammer Projects. She has Ph.D. in Film, Literature and Culture from the University of Southern California.
Latest posts by Claudine Isé (see all)