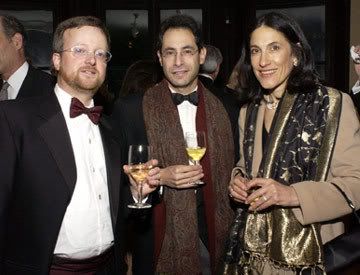 Yesterday I posted an entry about the Chelsea Art Museum's cancellation of their show The Aesthetics of Torture. It now appears that their Chief Curator, Manon Slome has resigned for "personal reasons". I had originally reported that CAM president Dorothea Kesser had made the decision. After reading the press release the cancellation appears to have been caused by Manon Slome.
Check the press release below:
Chelsea Art Museum
Home of the Miotte Foundation
556 West 22nd Street
New York, NY 10011
Tel: 212.255.0719
Email: contact@chelseaartmusuem.org
Press Release
We regret to inform you that Chelsea Art Museum's Chief Curator, Manon Slome, resigned this
week for personal reasons. Upon resigning, she unilaterally decided to cancel the exhibition
The Dialectics of Terror (formerly The Aesthetics of Terror) and informed all the participating
artists without prior discussion with Dorothea Keeser, Chelsea Art Museum's Founder and
President, or any Museum personnel.
Manon Slome and Dorothea Keeser had jointly approved the exhibition catalogue proof,
which was at the printer.
We regret that these events have left the artists in the exhibition in an undesirable situation.
In an effort to move forward, Chelsea Art Museum has begun reviewing applications to fill the
position of Chief Curator. Furthermore, plans are being made to advance the opening date of
a previously planned exhibition, in order to fill the gap in the exhibition calendar.
Meg Onli is a visual artist and blogger born and raised in Los Angeles, California. Meg moved to Chicago, Illinois in 2005 where she received a Bachelor in Fine Arts from the School of the Art Institute of Chicago. She has been with the Chicago-based art and culture podcast/blog Bad at Sports since 2006 where she is currently the Associate Producer. She has an unfathomable apatite for documentary films, 60s & 70s performance art, and cute cats. Meg has exhibited work in Los Angeles, Chicago, and New York City. Currently, she is working on a project that documents her steps in recording Motwon's first girl group sensation, the Marvelettes, version of "Where did Our Love Go?"