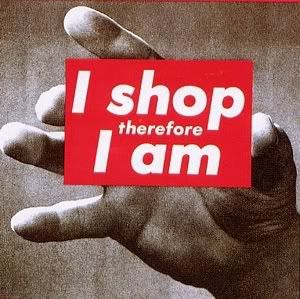 The kind folks at Cinema Libre Studio has hooked us up with two copies of their latest release American Shopper to be given away. Directors Tamas Bojtor and Sybil Dessau's hybrid documentary follows 8 contestants and the founder of aisling as they prepare for the first ever National Aisling Championship.Throughout the film we dive into the characters motivations and inspirations for aisling as they prepare themselves for the big competition. The highlight of the film is most definitely the Star Trek shopping cart. If you are not one of the lucky two to get a copy, American Shopper is being released today and should be available on Netflix or through Cinema Libre Studio.
So, here is the deal. The first two people to email me (megonli@gmail) with AMERICAN SHOPPER as the subject will win one of two copies plus the new BAS buttons and some stickers.
Thanks again to Beth & Giedre for the hookup.
Meg Onli is a visual artist and blogger born and raised in Los Angeles, California. Meg moved to Chicago, Illinois in 2005 where she received a Bachelor in Fine Arts from the School of the Art Institute of Chicago. She has been with the Chicago-based art and culture podcast/blog Bad at Sports since 2006 where she is currently the Associate Producer. She has an unfathomable apatite for documentary films, 60s & 70s performance art, and cute cats. Meg has exhibited work in Los Angeles, Chicago, and New York City. Currently, she is working on a project that documents her steps in recording Motwon's first girl group sensation, the Marvelettes, version of "Where did Our Love Go?"