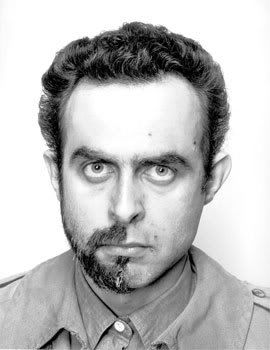 Francisco Bonami Defends His New Show
via Georgina Adam for The Art Newspaper:
"VENICE. Curator, writer and critic Francesco Bonami is running into trouble. His current exhibition at the Palazzo Grassi in Venice, 'Italics: Italian art between Tradition and Revolution, 1968-2008'-running until 22 March, and from 11 July to 25 October at the Museum of Contemporary Art (MCA), Chicago-is causing something of a stir among artists and critics alike.
Mr Bonami is no stranger to negative press-as director of the 2003 Venice Biennale he was criticised for its sprawling lack of focus. Urbane, gregarious and unconventional, his outspokenness does not always win him friends. Born in Florence in 1955, Mr Bonami has lived in New York since 1987. He is guest curator at the MCA, as well as being artistic director at the Fondazione Sandretto Re Rebaudengo in Turin and the Fondazione Pitti Immagine Discovery in Florence. He curates the monograph series 'Supercontemporary' (Electa Books) and is published widely."
Read the rest of the article here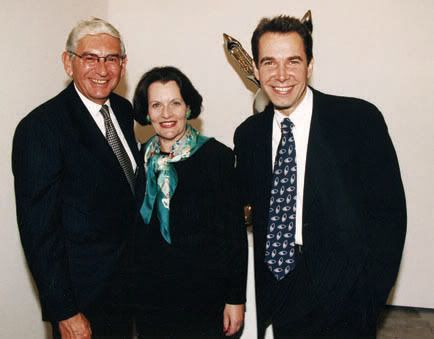 Eli Broad's New Museum
via Edward Wyatt for the New York Times:
"LOS ANGELES – Less than a year after the Los Angeles County Museum of Art opened a $56 million museum for contemporary art named for Eli Broad, the billionaire philanthropist who is its largest benefactor, Mr. Broad has decided to build his own museum and is considering a site just down the street.
In an Oct. 20 letter to the city manager of Beverly Hills, a lawyer representing Mr. Broad said he was interested 'in bringing a first-class public art museum and adjacent foundation offices to the City of Beverly Hills.'
The letter says he is considering a site at the corner of Santa Monica and Wilshire Boulevards, roughly three miles west of the Los Angeles County Museum, whose 20-acre campus sits on Wilshire Boulevard next to the famed La Brea tar pits.
The decision appears to be another reversal for Mr. Broad, who had said he did not intend to build his own museum. In January, he shocked many in the art world when he said he had decided to retain permanent control of his art collection in a private foundation rather than give much of it away."
Read the rest of the article here